Like society, air travel has changed in immeasurable ways over the last few decades, but there's one thing that's remained the same for many airlines since the first commercial flight took the skies — the uniforms worn by flight attendants.
However, it seems the tide is turning in this industry if one airline's update is any indication.
While flight attendants work long hours completing very physical tasks, the uniforms usually worn by women are anything but practical. Many flight attendants still have to work in heels, tight pencil skirts, and blazers. It's the type of outfit that's extremely uncomfortable to work in during long flights.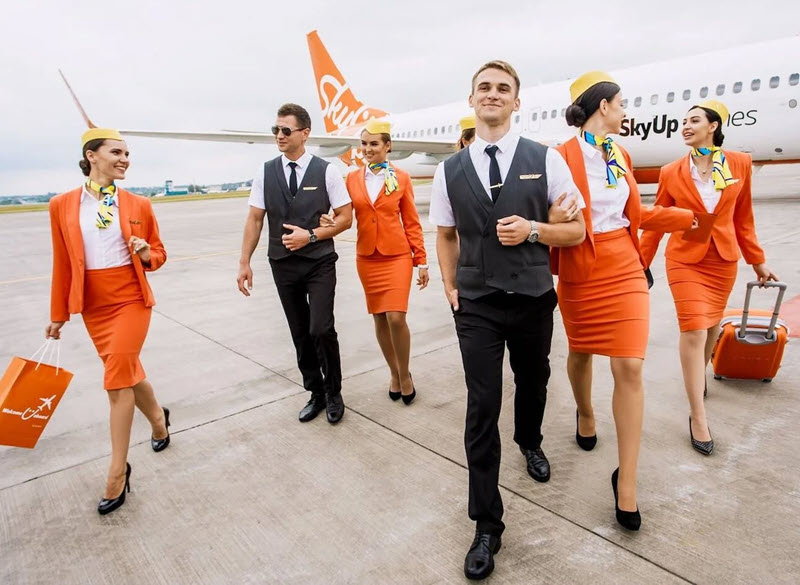 SkyUp Switches Things Up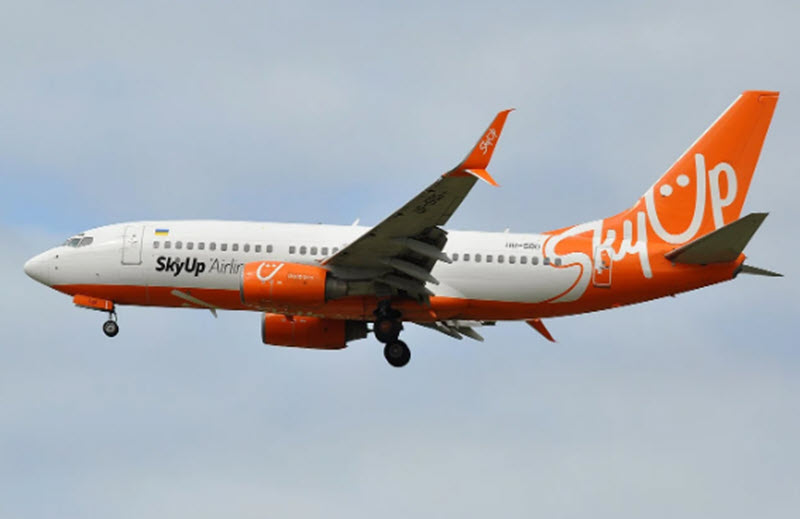 While SkyUp is unlikely to be an airline you've heard a lot about unless you are familiar with Eastern European budget airlines, this little company has made some big changes that many hope will shake up the airline culture.
SkyUp Airlines is based out of Ukraine, and recently they unveiled a big change that could spark a new trend in the industry.
First, here's a look at the old uniform.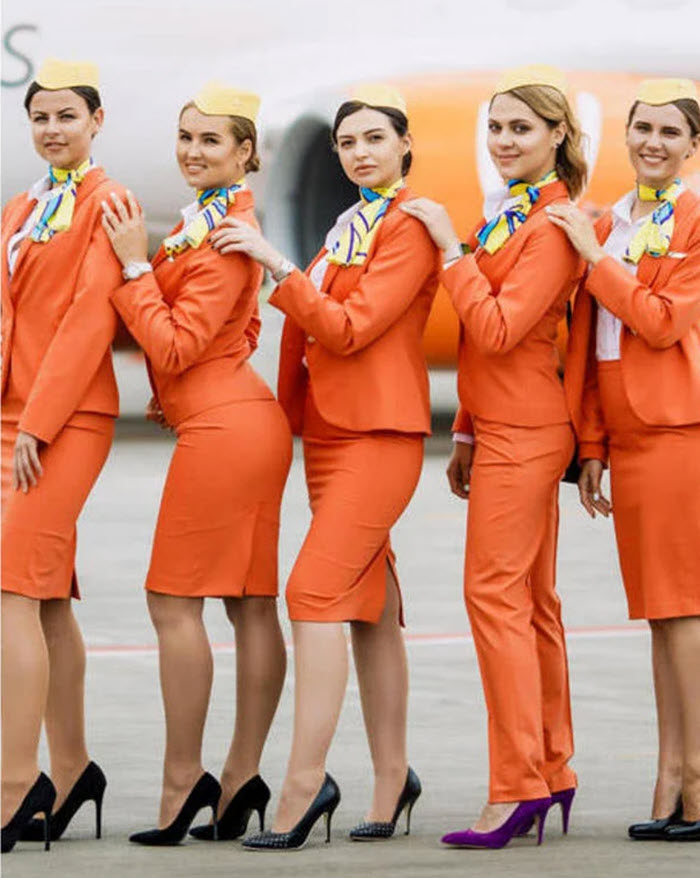 As you can tell, this uniform doesn't look very comfortable to work in.
Now, check out the New SkyUp uniform.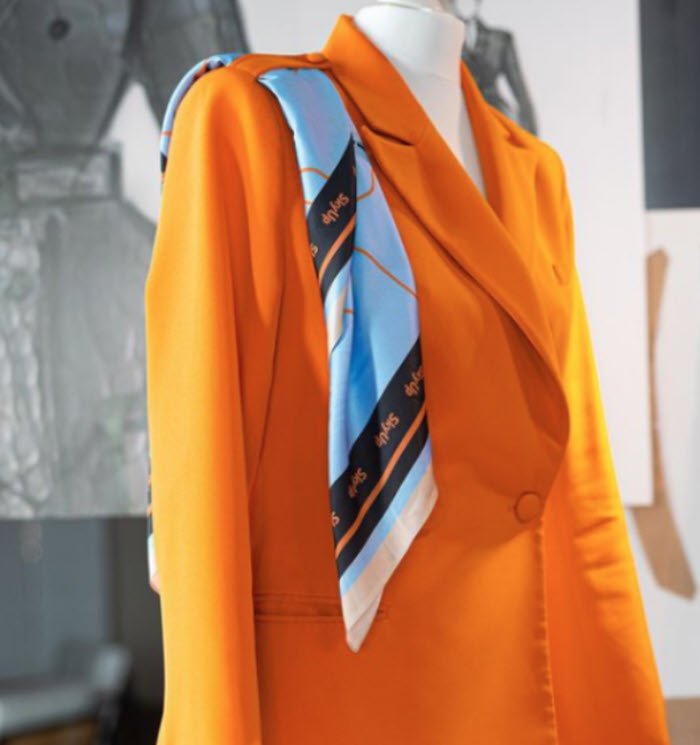 The new top half of the uniform is very stylish and features the airline's signature bright orange. Otherwise, it looks a lot like the typical blazers you see used by many airlines.
Here's the full uniform.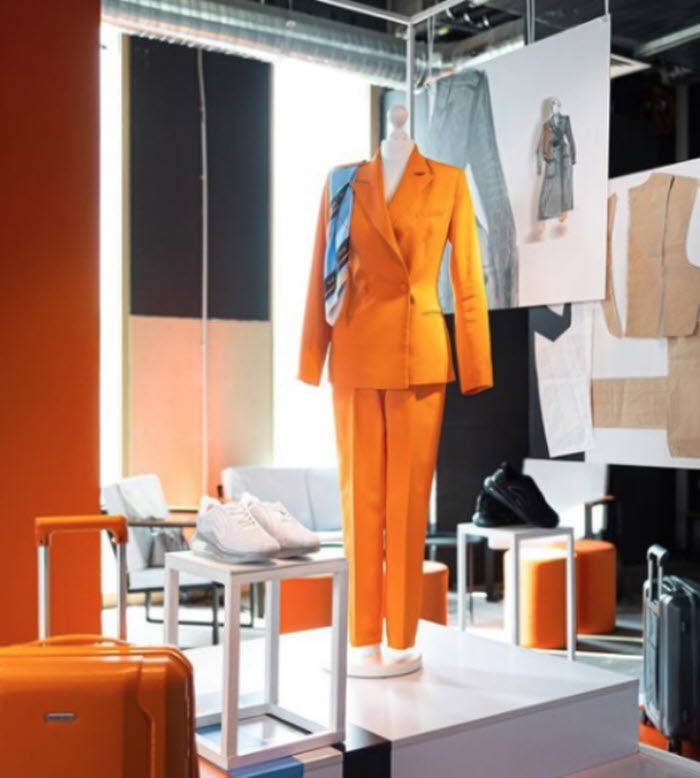 The biggest change is the pants. Yes, now the ladies are allowed to wear comfortable trousers, which is a much more practical and modest garment for wearing in public.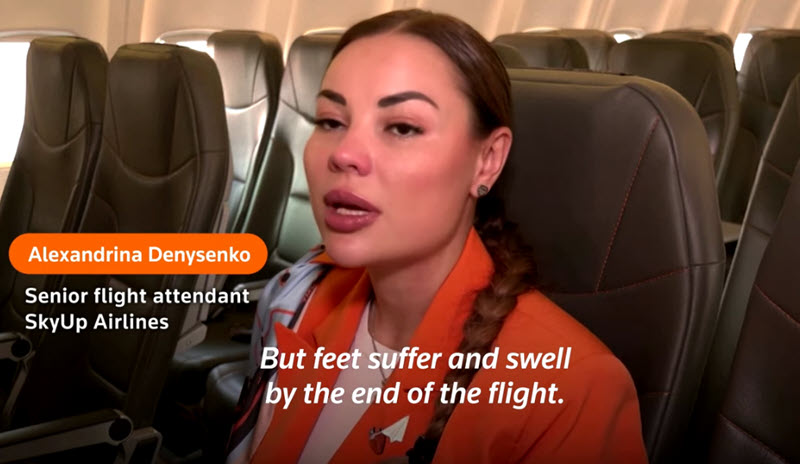 So, the uniform retires the pencil skirts for pants, but they also replace the heels for something far more comfortable and safe: sneakers.
The new, more practical SkyUp uniform.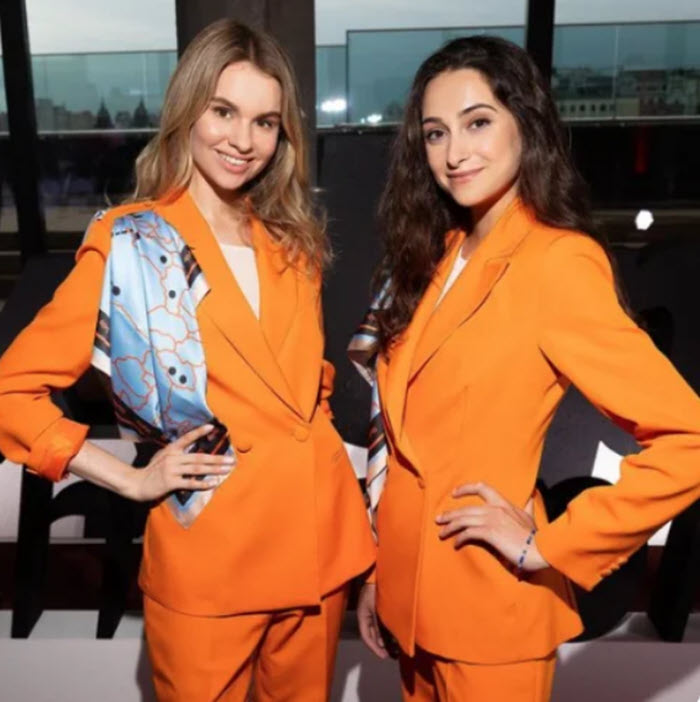 The new pants and bright white Nike Air Max 720 sneakers will make long flights much easier for flight attendants, especially on their long-suffering feet after wearing those high heels!
The flight attendants are delighted with the change.
"Twelve hours on your feet, flying from Kyiv to Zanzibar and back," is how flight attendant Daria Solomennaya described a typical shift. "If you wear high heels, you are hardly able to walk afterwards."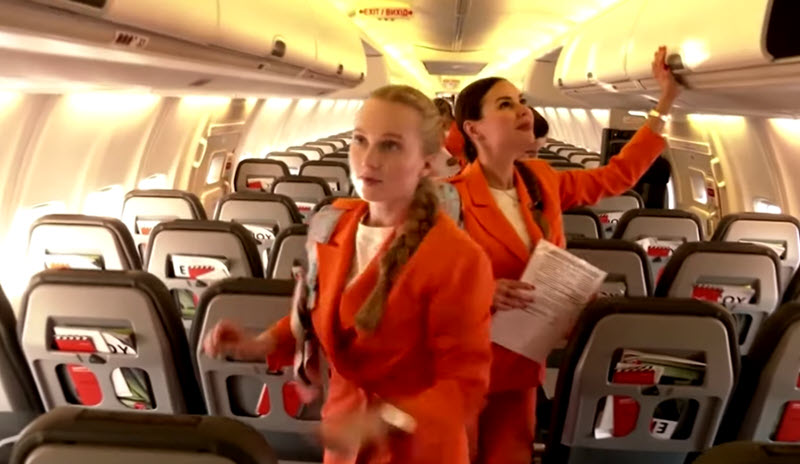 High time for a change.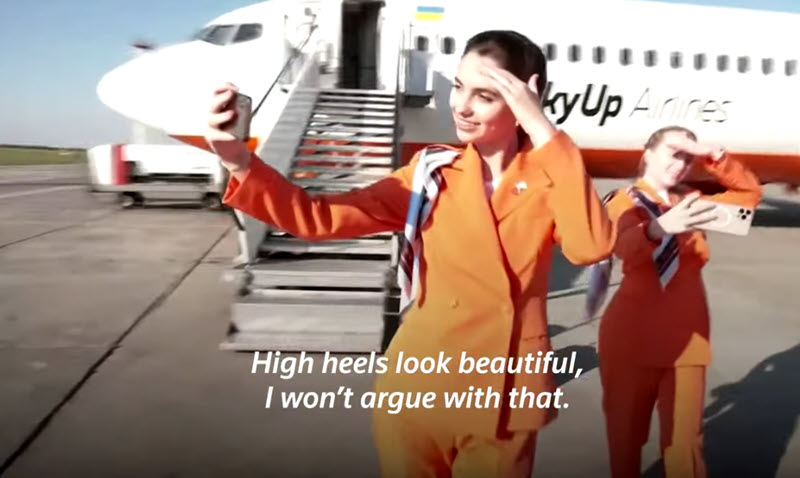 While female flight attendants have worn very sexualized uniforms for many decades, since the beginning of air travel, it's far from practical or respectful to women.
"A flight attendant's work is not that romantic. It's hard," SkyUp's head of marketing Marianna Grygorash told the BBC. "We realized that our female flight attendants didn't want to be seen as 'sexualized and playful'."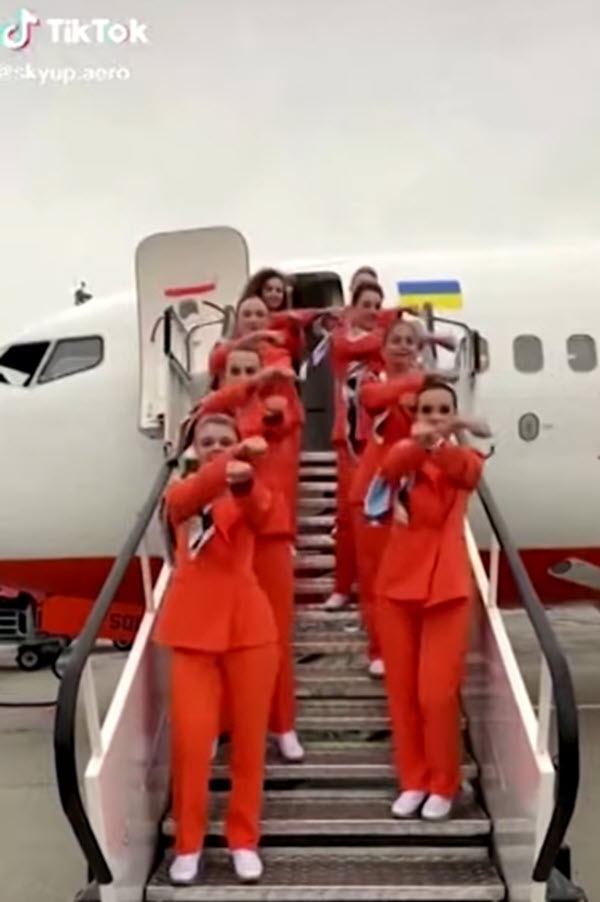 Shall other airlines follow suit?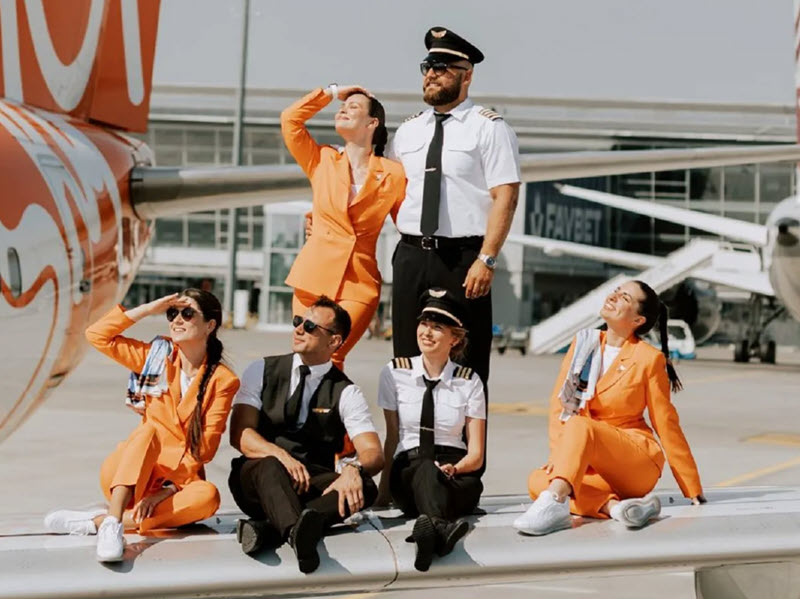 It seems very likely other airlines will start to follow in a similar direction as ladies begin demanding more equal treatment worldwide. Not to mention, uniforms such as these are safer and allow employees to work more comfortably, which may cut down on sick days and improve productivity.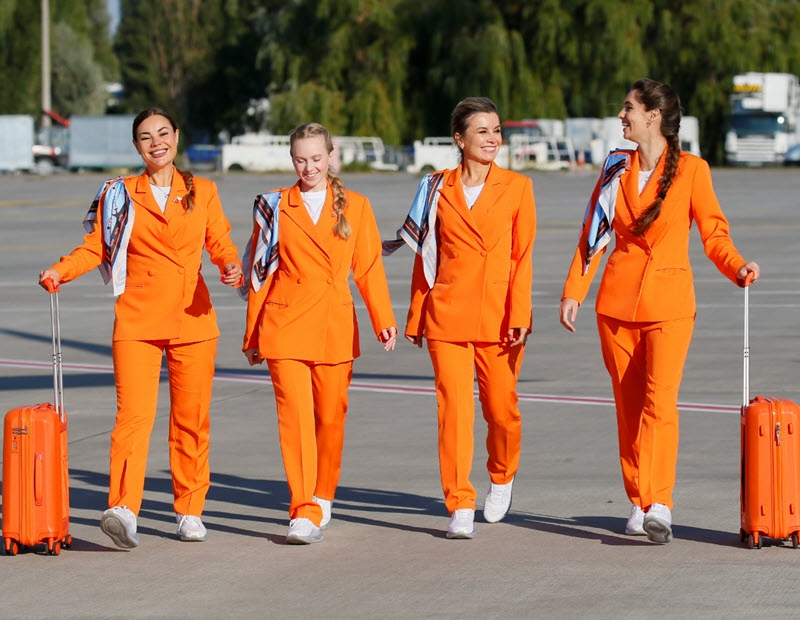 You can also watch a video about this story below.
Thanks for reading. Please be so kind as to pass this story along to your friends and family?
Sources:
"Airline Swaps Out Skirts And Heels For Trousers And Sneakers In New Uniforms" Dan. October 6, 2021.