One mom is unlikely to be participating in any other school sports day activities anytime soon.
While posting her embarrassing story on Facebook, 36-year-old mom Katie Hannaford, recently shared a few posts to celebrate her daughter's school sports day.
After she was talked into the parent race, the doting mom lined up at the start line and waited for the race to start.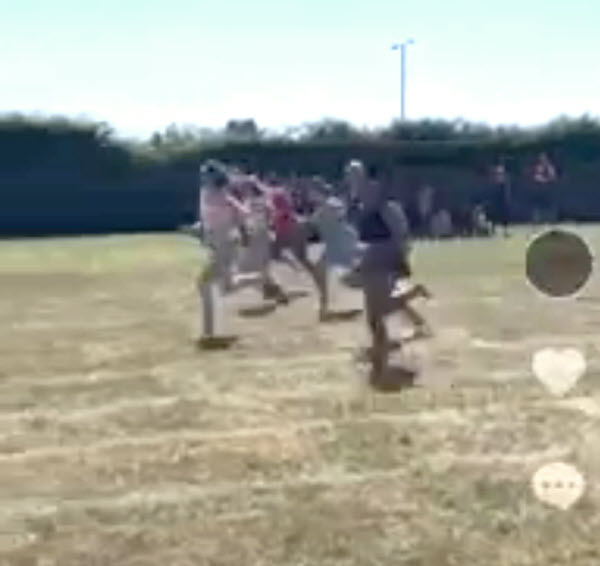 In her first post, Katie shared a picture and video of her daughter during the event along with the caption:
"Great day at Sports day for my little cherub. Come first in her race as well love her. Lessons learnt… I'm no longer 21 and shouldn't run in the mums race and don't ever wear a dress when running."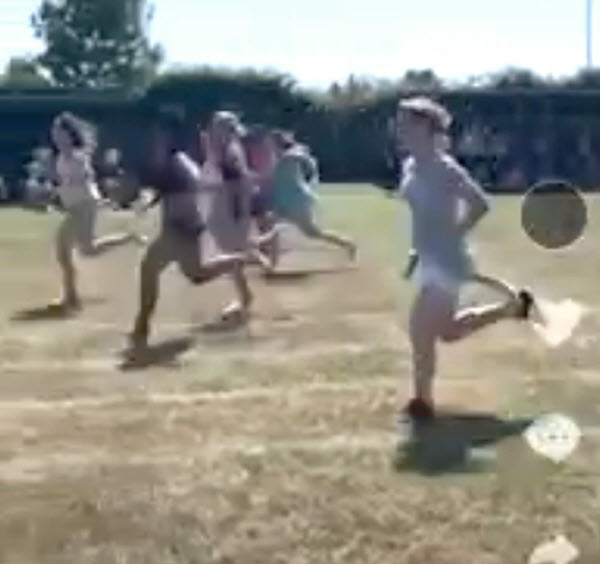 In her follow-up, Katie shared a video, which has since gone viral, to show folks just what she meant.
When the race starts, Katie loses her footing and flies face-first into the grass.
However, even more unfortunate is how her blue dress then flies over her body, revealing her bottom to the amazement of all the parents and kids present.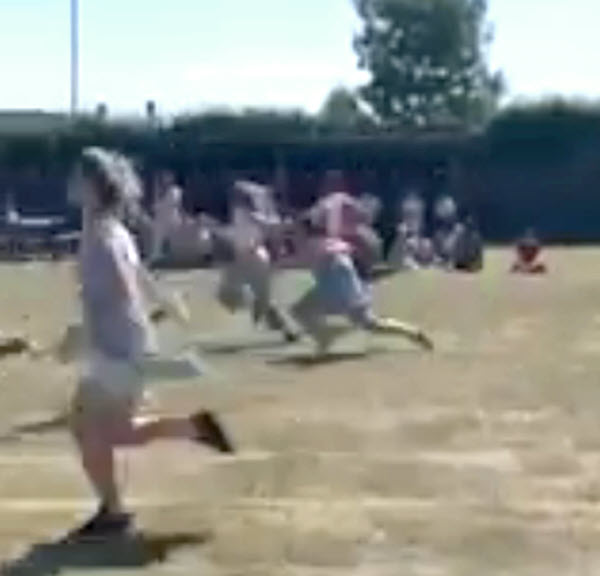 As embarrassing as this episode was, Katie did take the time to find the funny side, posting the video to her Facebook along with the caption: "When the kids got more at sports day than they were expecting! Haha!"
"If you can't laugh at yourself then what's life about ay! Sorry kiddo's and anyone else watching!"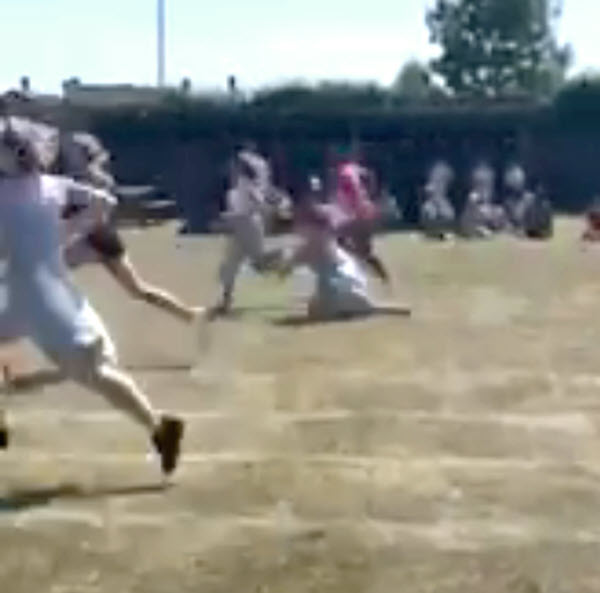 Since she shared the video on June 15, it's gathered over 400,000 views on Facebook. Hundreds of people reacted to Katie's ill-fated trip in the comments section.
"Poor woman I would have been mortified," one Facebook user commented.

A second joked: "It's rumoured that a lot of husbands slept on the couch that night."

One support commented: "You absolute legend sharing this! Styling it out. Better luck for the next race."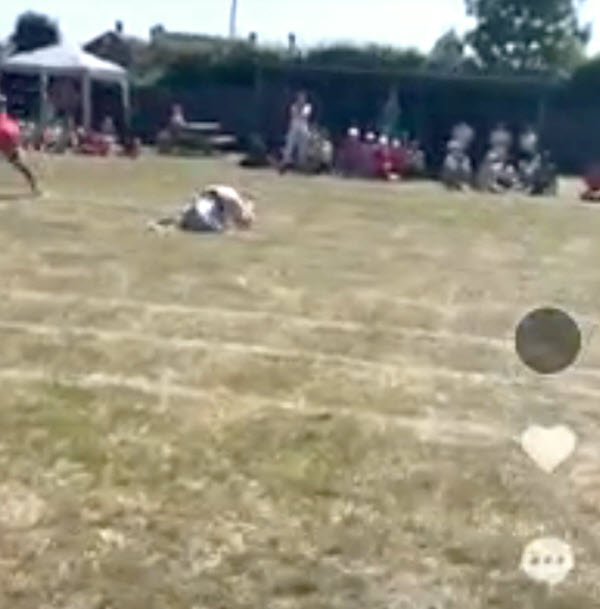 You can watch Katie's video below.
https://www.youtube.com/watch?v=3p2CmkaMvTg
Thanks for reading. Please be so kind as to pass this video along to your friends and family?
Sources:
"Mom takes a tumble during school sports day race and flashes other parents," Vt. Stefan Armitage. June 21, 2022.