Not only do Dawn French and Jennifer Saunders share a very long and lucrative comedic partnership, but the two iconic women are also the very best of friends. So there was no way Dawn was going to allow her BFF's birthday to pass without a little fanfare.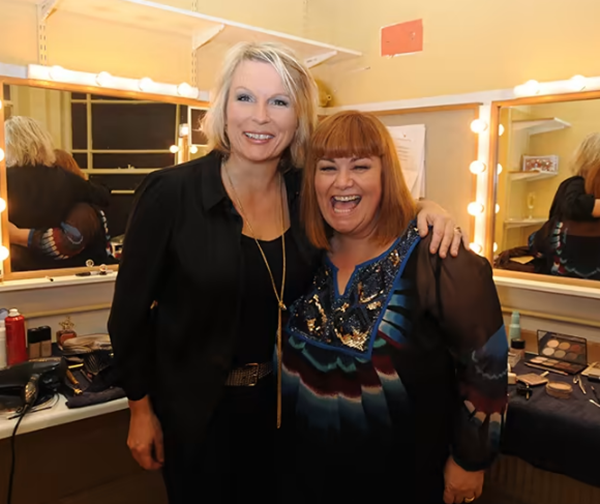 The Vicar of Dibley star shared two tribute posts, one on Instagram and one on Twitter, to celebrate Jennifer's 63'rd birthday on July 6. On Twitter, she posted a lovely headshot of Jennifer while writing:
"Happy Bleddy Birthday to this ol maid, whomever she be…"
On Instagram, she used the same photo but wrote a more heartwarming caption, saying:
"Happy birthday to m'darling chum," Dawn, 63, wrote. "Enjoying getting older alongside you, you bewty x."
Happy Bleddy Birthday to this ol maid, whomever she be… pic.twitter.com/I49kXxeBvy

— Dawn French 💙🔴🏳️‍🌈🇺🇦 (@Dawn_French) July 6, 2021
The posts brought out a significant reaction from their fans, with many sharing their birthday wishes with Jennifer.
 "Looking absolutely fabulous!" one quipped, while a second told the pair: "Both getting better with age!"
Dawn and Jennifer first met in the 1970s at the Central School of Speech and Drama in London while studying on a drama teachers' course. Amazingly, while the two did initially get on well enough, Jennifer admitted Dawn was a "cocky little upstart, who was overly confident and enthusiastic. Meanwhile, Dawn thought Jennifer was too "posh," "snooty and uptight!"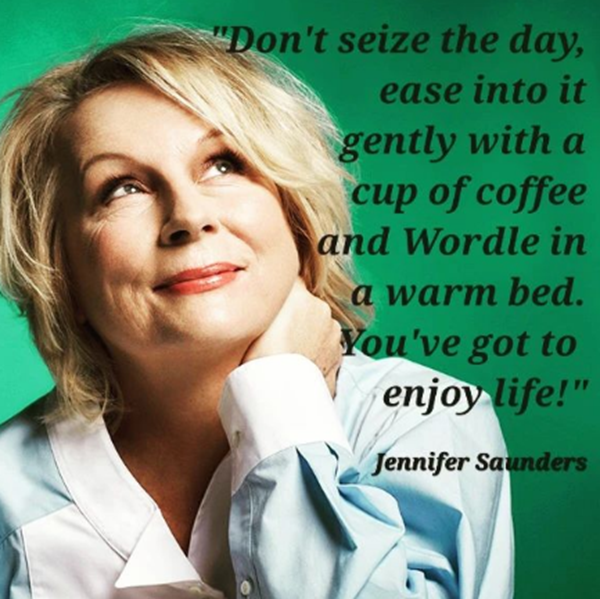 During the lockdown, Dawn opened up about their special bond:
"We see each other all the time anyway as friends. We're not very good on Zoom," she admitted. "I'd rather be on the phone to her or we text each other a lot.

"If we don't get to see each other much, we just pick up where we left off. There's never a guilty gap. It's not a friendship that you have to feed on a regular basis to keep it topped up. It's very secure."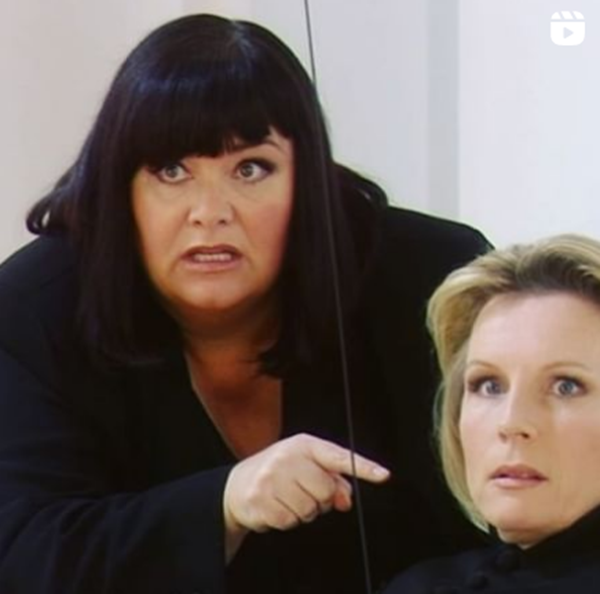 Jenifer is likely to spend her birthday privately among her family. The star has been married to comedian Adrian Edmondson since May 1985, and together, they have three daughters — Beattie, Ella, and Freya along with four grandkids.
Also, check out this clip from Comic Relief 2015 in which Jennifer Saunders makes a surprise appearance during The Vicar of Dibley sketch.
Thanks for reading. Please be so kind as to pass this story along to your friends and family?
Sources:
"Dawn French's tribute to Jennifer Saunders sparks major fan reaction" Hello!