When we think about celebrities, we don't often think about them as being normal people. Then again, they do their best to try to hide their private lives from us so it really runs in both directions.
Every once in a while, however, the cover is pulled back and we are able to see the celebrities for the people they actually are. That includes Michael J Fox, who made us all feel good when he spoke about his new dog.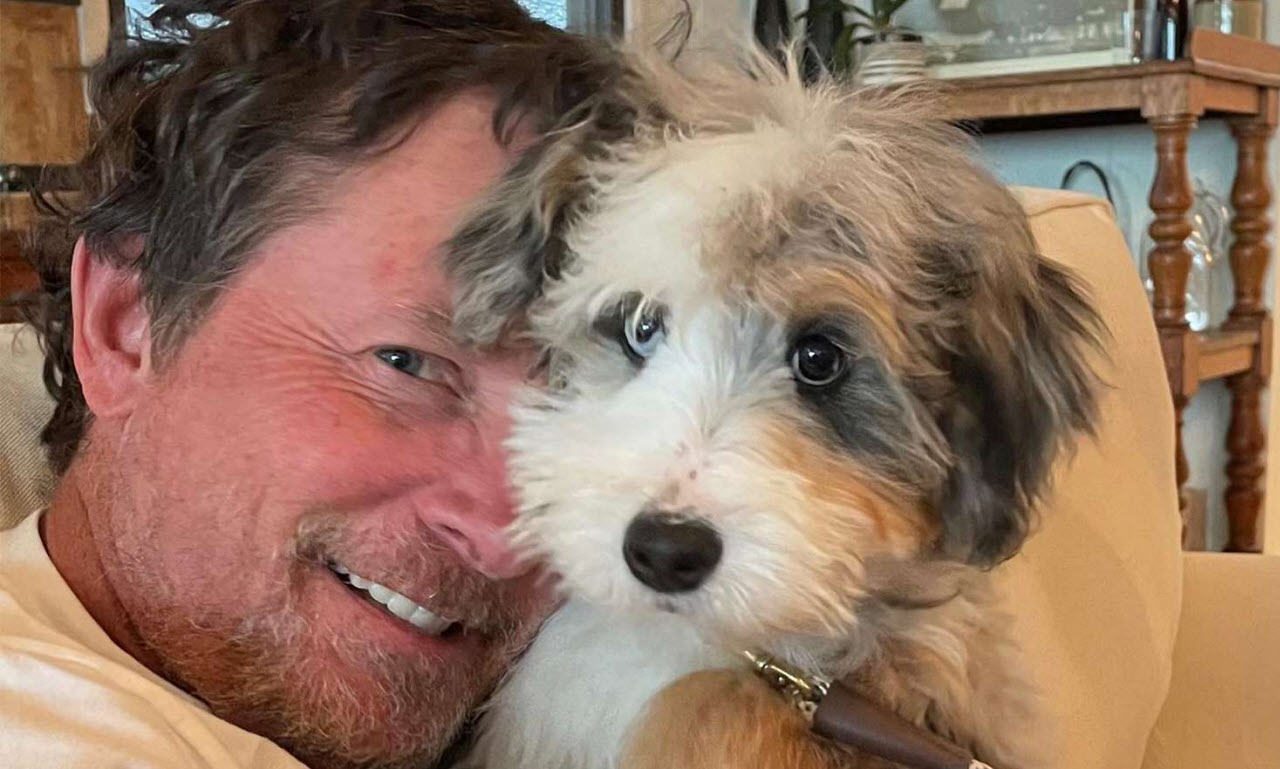 It's difficult not to love Michael J Fox. Many of us grew up with him as one of the best actors of our time, regardless of whether he was playing on Back to the Future, or any one of his other parts.
We were also devastated when we found out he had Parkinson's disease, but in the decades since that time, he has shown us how great of a person he truly is.
Another reason why we appreciate Michael J Fox is that he loves dogs. He loves them so much that he recently brought a new furry friend into his home.
In writing on Instagram, he showed the puppy to the world and said: "Hey Blue, welcome to your new home!"
Many celebrities that follow Michael J Fox on Instagram, such as Jennifer Gray, had something to say about the new addition to the family. That isn't even to mention the other people who commented on the post.
One interesting thing about his new dog is the resemblance to Einstein. That was Dr. Brown's dog in Back to the Future
This isn't the first dog that became important to Fox. He also had Gus, and said how much the dog supported and loved him while he struggled through his Parkinson's diagnosis in the 1990s.
In speaking with PEOPLE, he said: "Your instinct when you have a chronic illness is to sometimes isolate and make your world as small as possible so you don't have much to deal with, but a dog will open you up."
Another important time in his life was when a tumor was removed from his spine in 2018. He spoke about the dog, saying: "He kind of circles the wheelchair with this low kind of woof woof, woof woof, and sat in front of the wheelchair right in front of me, and looked at me, and I said, 'It's going to be okay.'"
Gus was 12 years old when he died in 2021. Fox still remembers him as being a good friend and very loyal.
We know that dogs are irreplaceable but we are happy that Michael J Fox has found a new friend in Blue. Undoubtedly, he will be there for him through thick and thin.