In 2020, runners were joined by a surprise last-minute "entry" during the Elmont Trackless Train Half Marathon in Canada.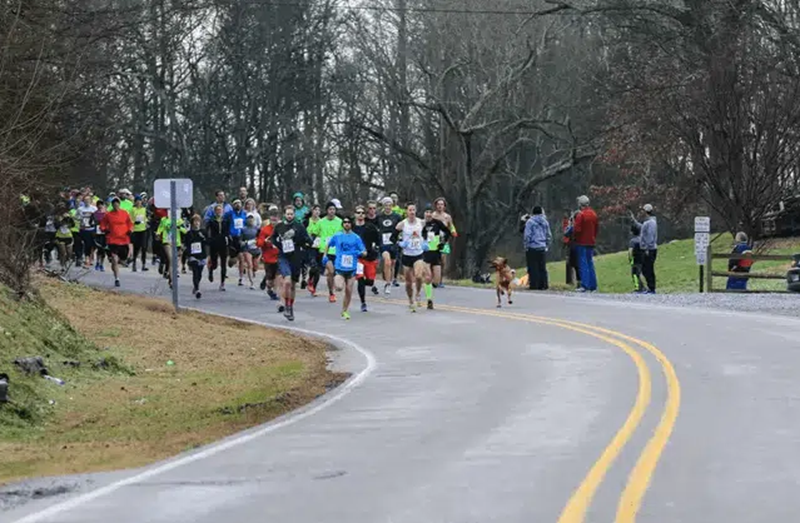 Ludivine, an adorable bloodhound, managed to escape by digging under the garden fence and crawling out. She then ran toward the race starting line.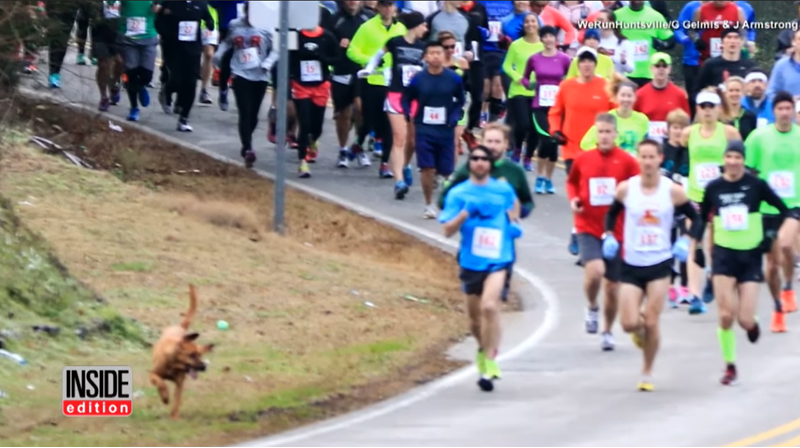 She placed well during the pup's big adventure, finishing seventh overall, even after stopping around the two-mile mark to sniff a dead rabbit.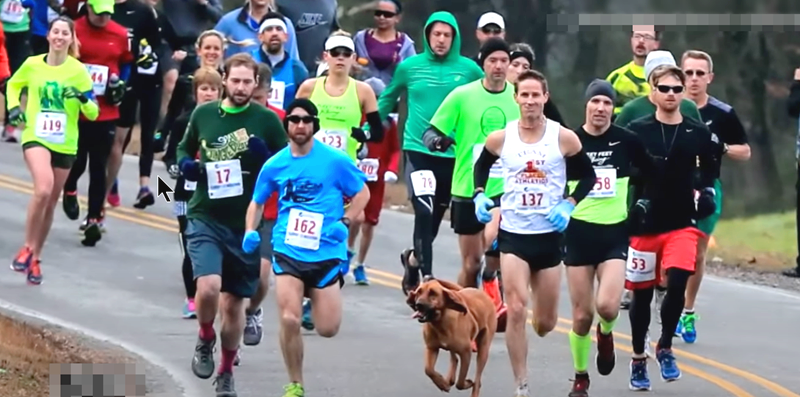 People were amazed by his overall race time after crossing the finish line in just over an hour and a half while enjoying lots of fun side adventures.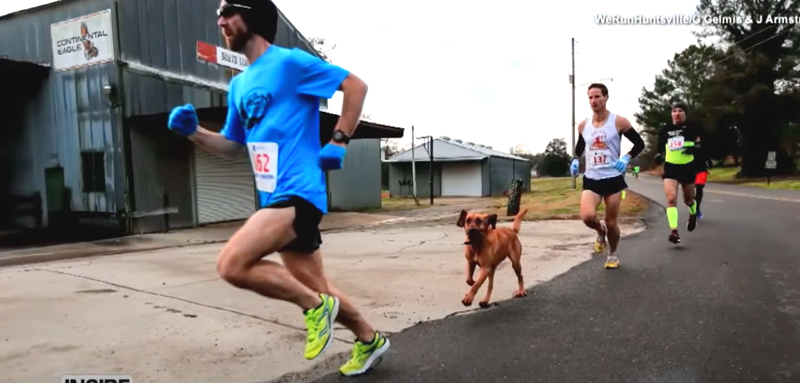 The pup went off track occasionally, like when she ran off to play with a herd of cattle.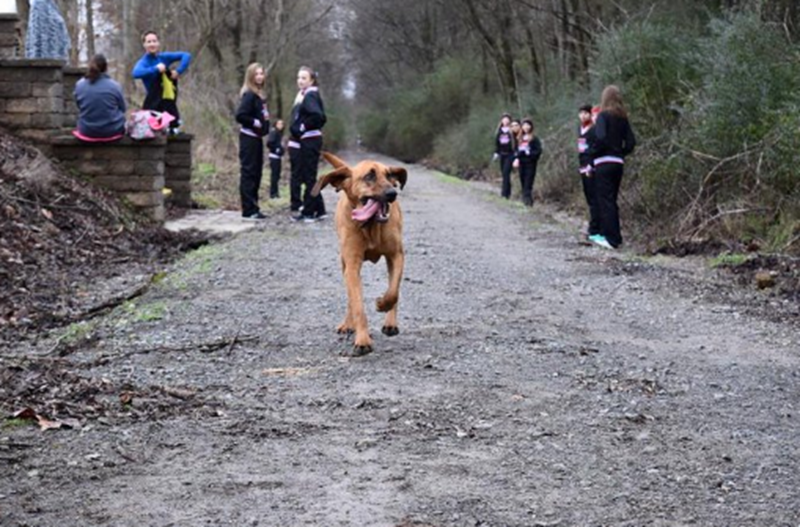 Elkmont's Hound Dog Half's official Facebook page posted images of the cute Ludivine joining racers in the half-marathon.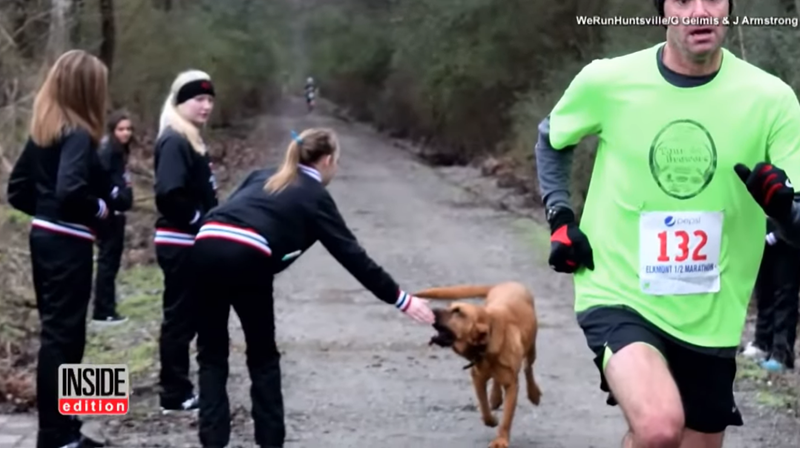 The pup was a welcome distraction and served to help motivate his fellow racers. As a result of all of this, Ludivine was even given a medal, something his owner, 41-year-old April Hamlin, is very proud of.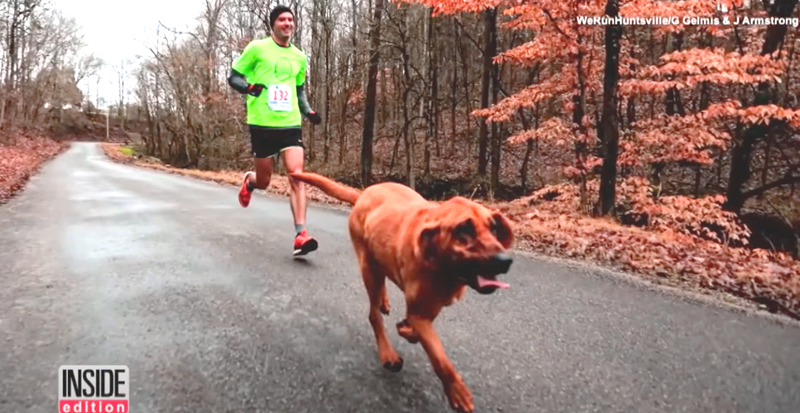 While speaking with Runner's World, she said:
"All I did was open the door, and she ran the race on her own accord."

"My first reaction was that I was embarrassed and worried that she had possibly gotten in the way of the other runners. She's laid back and friendly, so I can't believe she ran the whole half marathon because she's actually really lazy," Hamlin added.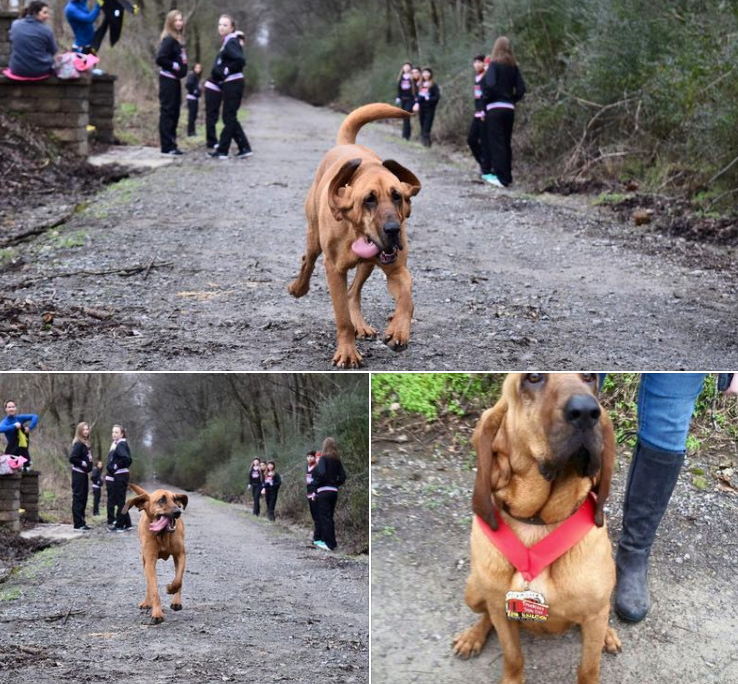 Jim Clemens, who finished in fourth place, said:
"Every time I thought she had dropped off to go back home, I would hear her coming back up to me and she would race past me up to the two leaders. She would run off to romp through the streams and into yards to sniff around for a while."
Well, that's doggie power for you folks!
You can also watch a video about this adorable story below.
Thanks for reading. Please be so kind as to pass this story along to your friends and family?
Sources:
"Dog Accidentally Runs A Half-Marathon And Finishes 7th After Being Let Out To Go Pee"