Let's face it, life can be funny sometimes and if we don't take a moment to laugh at our pain, what are we going to laugh at? That is why there are so many comedians who take the opportunity to make our everyday lives seen as if it is a great resource for making us chuckle. One of those individuals is Sarah C. Anderson.
Sarah lives in Brooklyn, New York and she is a 24-year-old woman who draws comics about our everyday lives. Those comics are known as Sarah's scribbles, and they typically feature some type of struggle that a woman is going to be facing in the modern world. This would, of course, include the menstrual cycle and our periods.
Women are going to totally get these comics and they will be able to laugh, even though it may not seem so funny when you're going through it yourself. If there are any men who are reading this, it can show you that it is important to bring your A-game to the table during those special days of the month.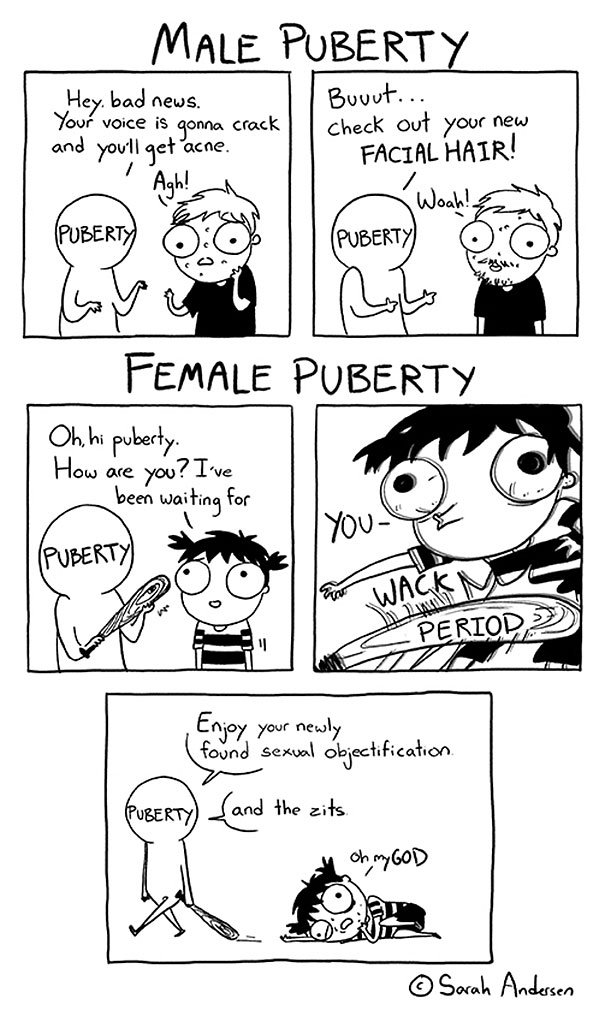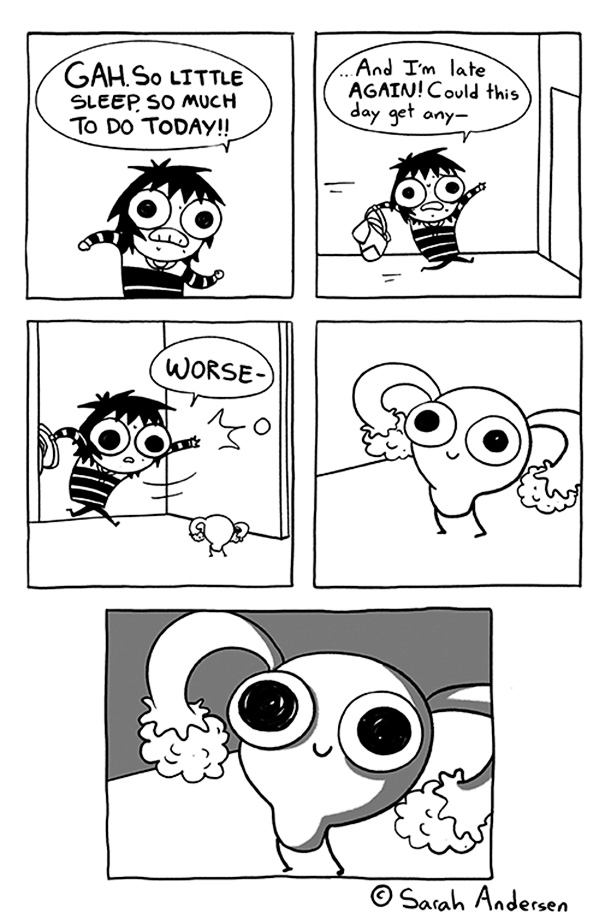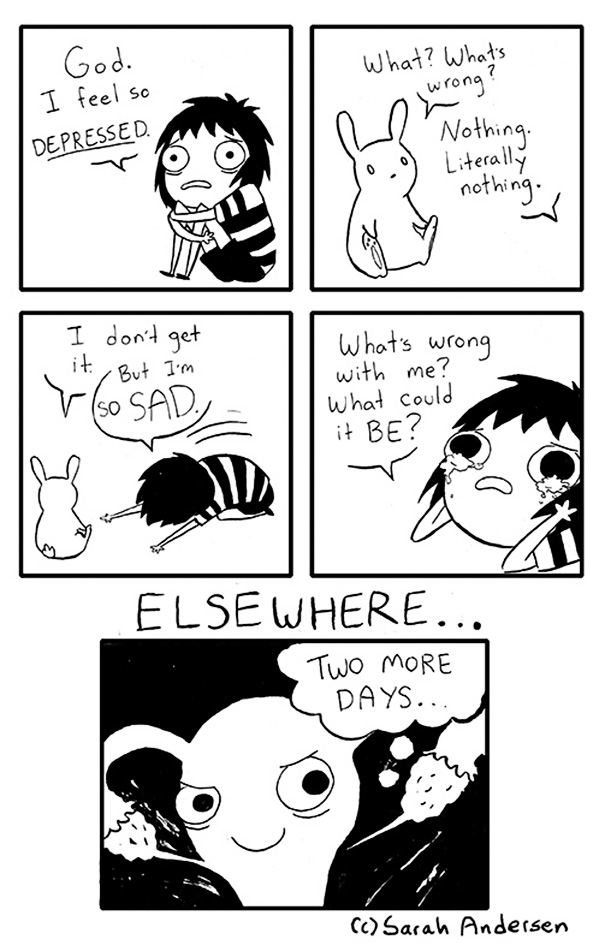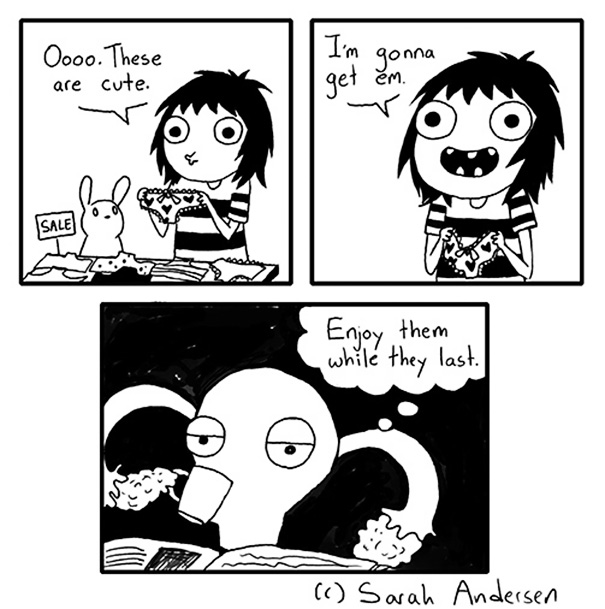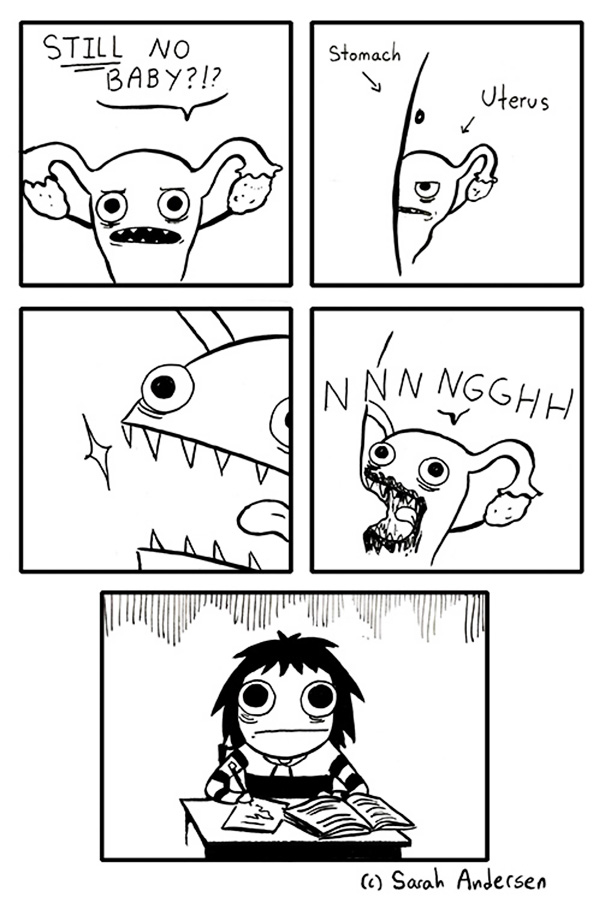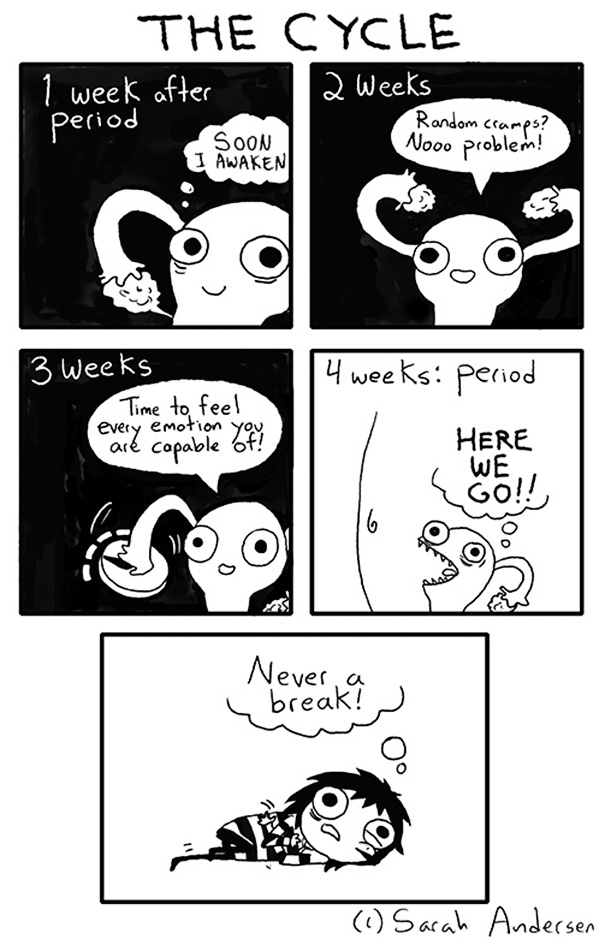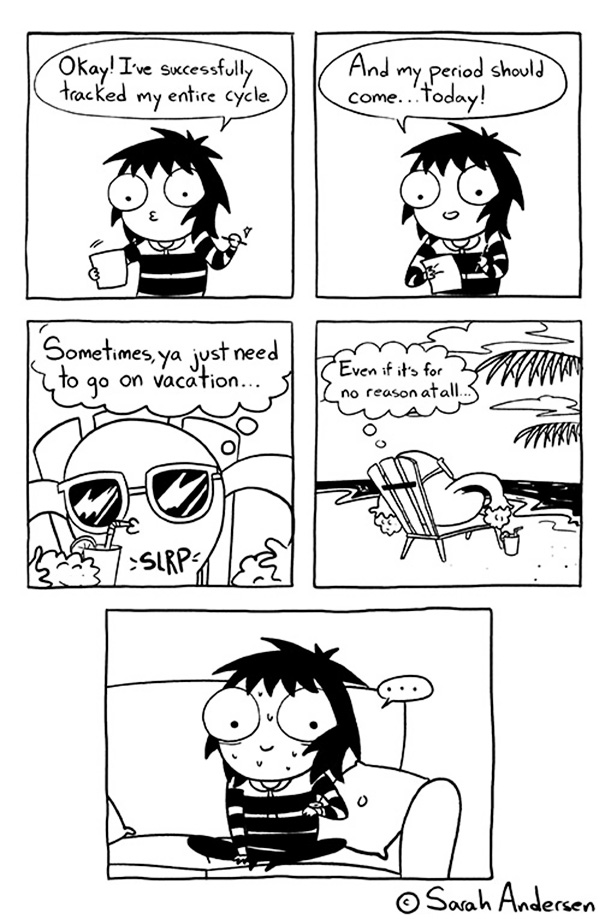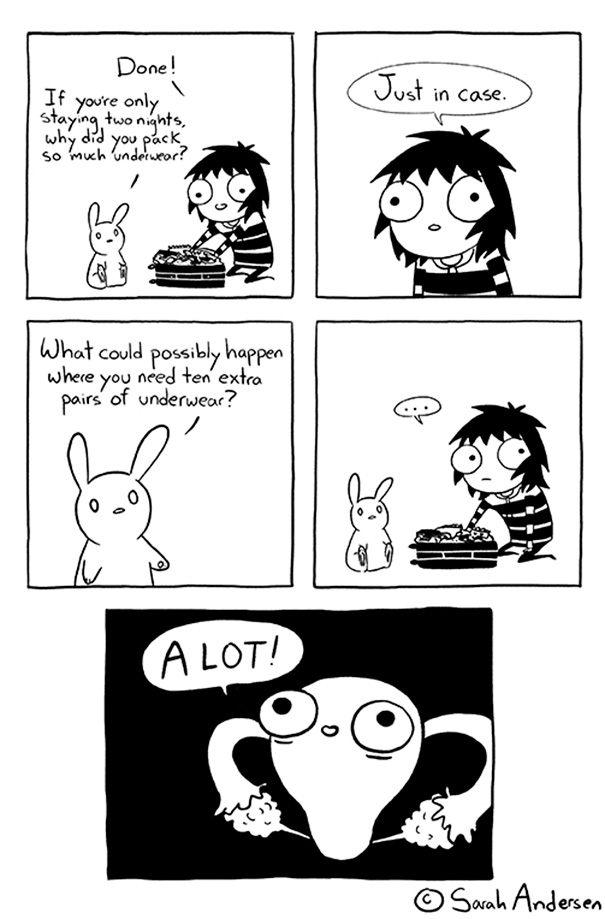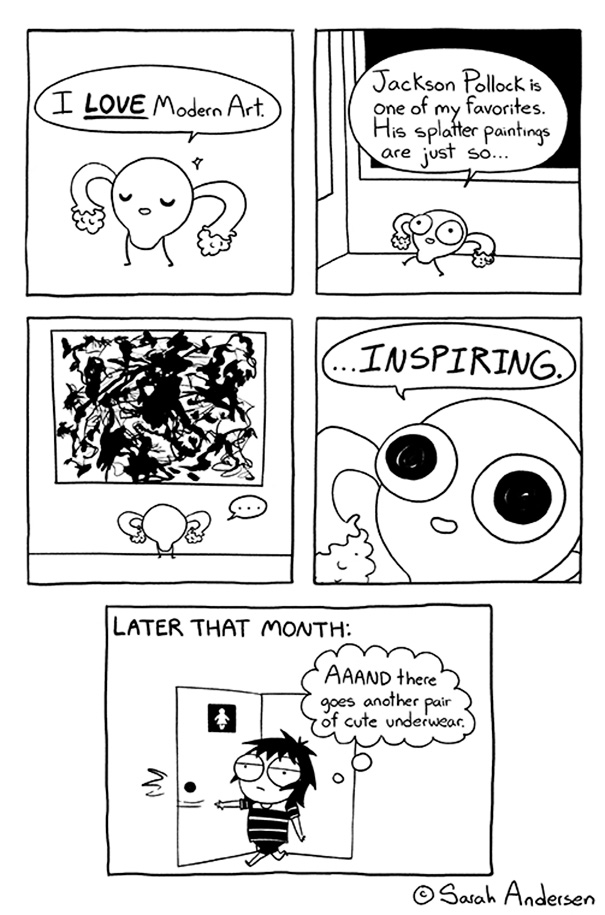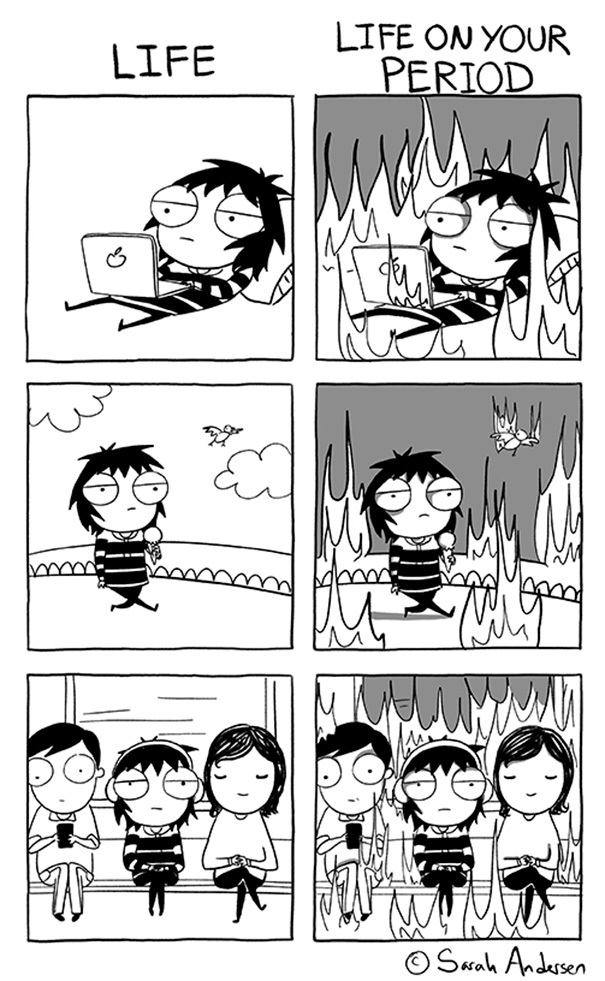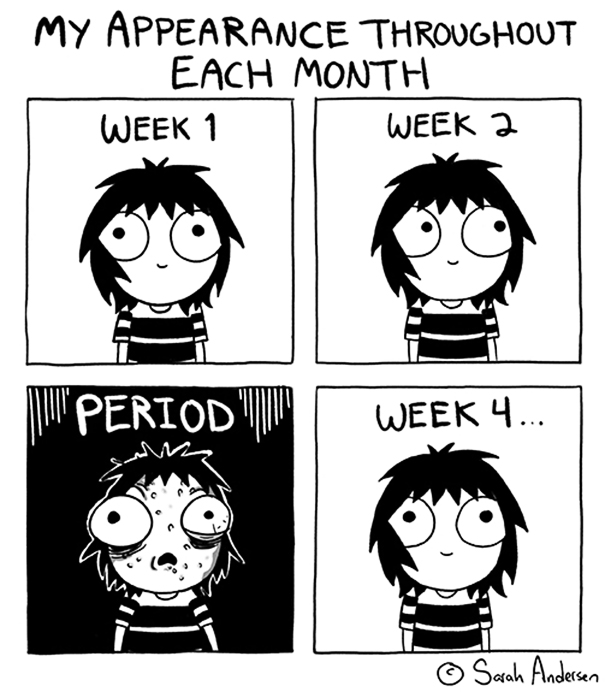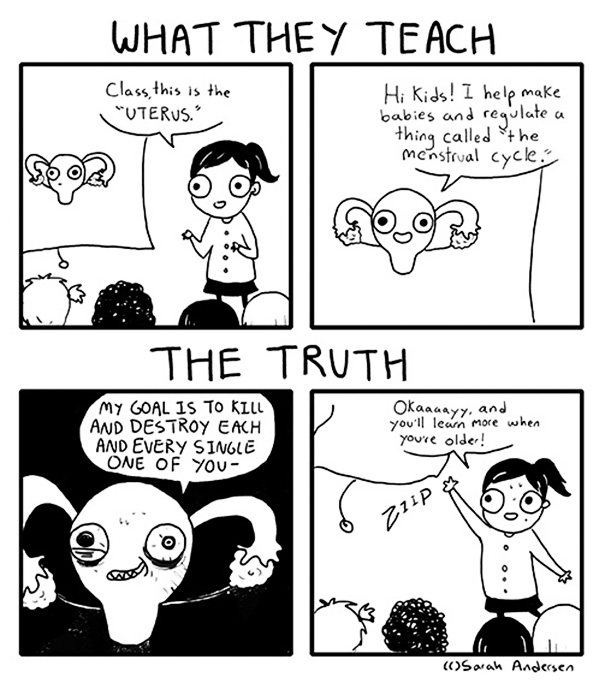 Via: Bored Panda
Be sure to share this with your friends on Facebook