Holly Shearer found her son on Facebook after giving him up for adoption 20 years ago. However, she was afraid she would "throw a wrench" into his life, entering it now after all these years. Little did she know that Benjamin had been waiting his entire life to meet her.
It's funny how sometimes the things we are looking for have always been there all along.
While this line may sound like something out of a cliché love story, in some cases, such as this one, it's very much true.
But instead of two strangers, this love story involves a mother who gave her infant son up for adoption and a son who never stopped hoping to reunite with his birth mom one day.
A most serendipitous reunion.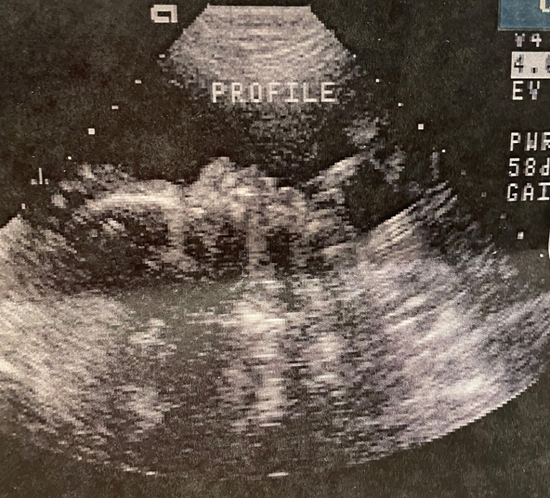 While deciding to give her son up for adoption was difficult, fate still found a way to reunite the two at just the right time.
Benjamin Hulleberg always knew he was adopted.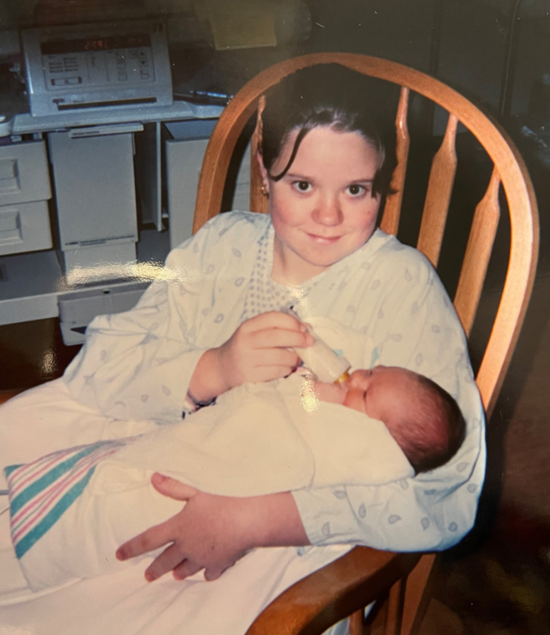 Thankfully, Benjamin's adoptive parents, Brian and Angela, had always been very open to this aspect of his life.
He shared that conversations around this subject have always been very positive.
In an interview with Good Morning America, he added that the conversations highlighted their gratitude for a woman named "Holly."
What's in a name?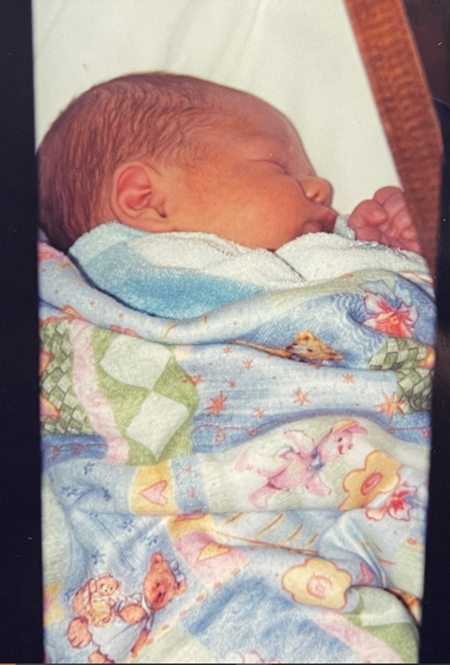 As much as he dreamed of meeting his mother, the only thing Benjamin knew was her first name.
Nevertheless, under the guidance of his adoptive parents, he grew up to become a middle school substitute teacher.
Benjamin also dedicates some of his time to St. Mark's Hospital as a volunteer for the neonatal intensive care unit.
Little did he know that someone who worked at the same hospital was someone he'd longed to meet his entire life.
Holly Shearer works as a medical assistant.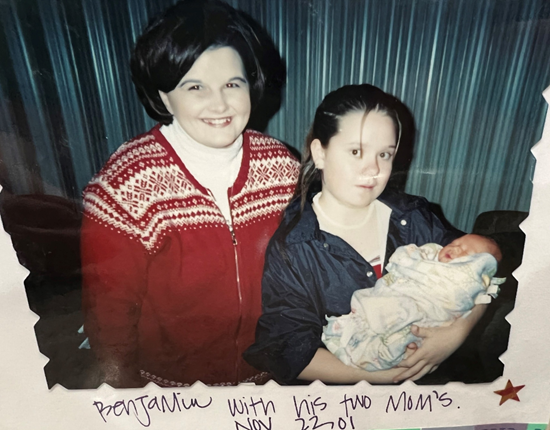 She woks in the same hospital's heart center. Twenty years ago, she gave her son up for adoption on Thanksgiving day.
She was a young teenager and knew she could not provide Benjamin with a good life.
"He was always on my mind. More so on holidays and his birthday, roller coaster of emotions," Holly told Good Morning America, "I thought about him all the time."
At first, she received updates about Benjamin.
But as time passed, the photos and letters became less frequent. To make matters more challenging, the adoption agency that accommodated her also shut down.
Her ties were officially cut.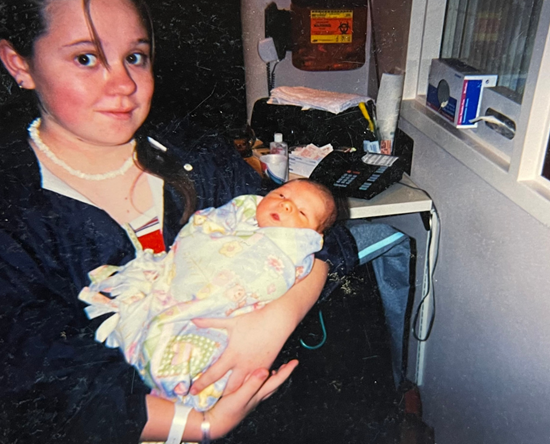 Holly did have another resource on her side, however. As time passed and technology progressed, her hope was rekindled when she logged into Facebook one day.
She found Benjamin's account when he was 18 years old. The mother's heart nearly stopped when she saw her handsome son all grown up. She watched him from a distance because she did not wish to "throw a wrench" in his life.
Benjamin desperately wanted her to throw that wrench.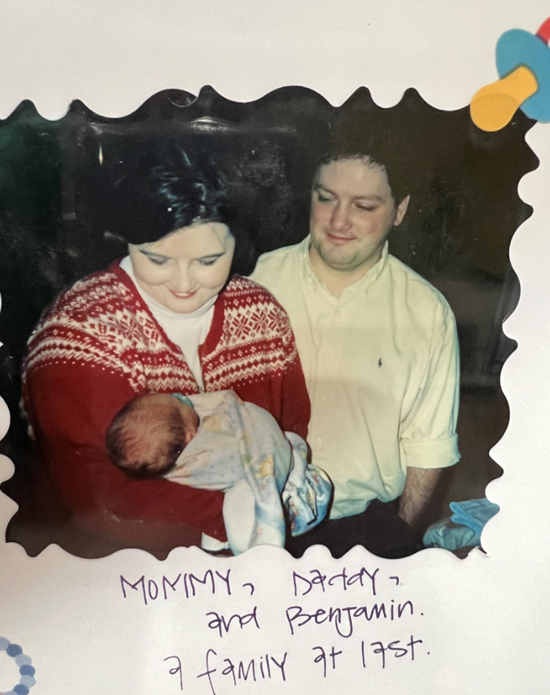 However, unbeknownst to Holly, Benjamin was desperately looking for her. He listed himself in an adoption registry, wrote to her, and even took a DNA test.
Then, on one of Benjamin's birthdays, Holly took a leap of faith. She messaged her son to wish him a happy birthday, and everything fell into place.
Finally, the wait was over.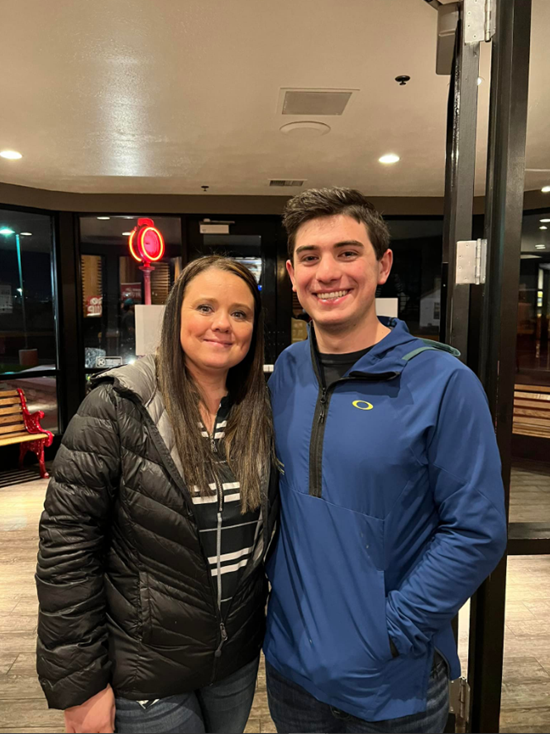 The two have since met and had dinner. She shared how their first meeting was very emotional; they hugged and cried for five minutes in each other's arms.
Lucky for them, they discovered they had been working at the same hospital for several years!
Building a new relationship with mom.
Today, they see each other at work at least twice weekly, where Benjamin calls her "mom."
"Being able to sit down with my biological mom and just have coffee and talk before I go on my shift at the NICU? It's been amazing," he said to Good Morning America.
Watch the video below to see how these two souls were finally reunited by fate!
Thanks for reading. Please be so kind as to pass this story along to your friends and family?
Sources:
"Birth mom meets son she put up for adoption 20 years ago and learns they work at same place" Sbly Spotlight.