Beyoncé fans were left speechless by how much her daughter Blue Ivy looks like her iconic mom after the little girl was spotted at an NBA game with her dad, rap legend Jay-Z.
In an infrequent public appearance, the "Single Ladies" singer's 10-year-old daughter was in attendance at the NBA Finals game in San Francisco alongside her daddy on Monday, June 13.
Blue Ivy was wearing an all-black outfit, big hoop earrings, and lovely curly hair. She appeared happy to be hanging out with her 52-year-old dad at a game between the Boston Celtics and the Golden State Warriors.
Fans went crazy on social media as soon as comparison photos began circulating.
Blue Ivy is a spitting image of Beyoncé at tonight's #NBAFinals game. pic.twitter.com/kqVXN0kiIG

— Pop Crave (@PopCrave) June 14, 2022
One user wrote: "Beyoncé really gave birth to herself. #blueIvy"

Another commented: "Blue Ivy stole Beyoncé's entire face!"

A third said: "The older she gets the more she starts looking like her mama."

A fourth user joked: "Not convinced human cloning is not a thing."
Aside from the Beyoncé comparisons, Blue Ivy also had a classic embarrassing dad moment when her father put his arm around her during a close-up shot at the game.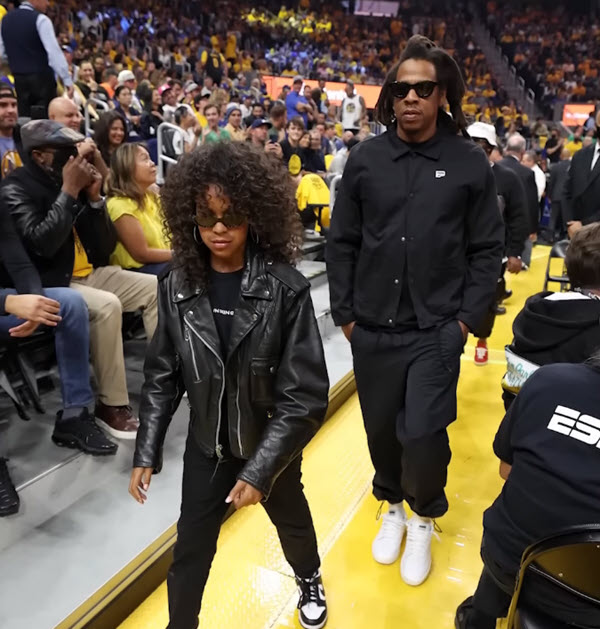 In the now-viral clip, the "99 Problems" rapper pulled his daughter toward him for a cuddle and kiss on the cheek, much to her sheepish protest as she pulled away and giggled.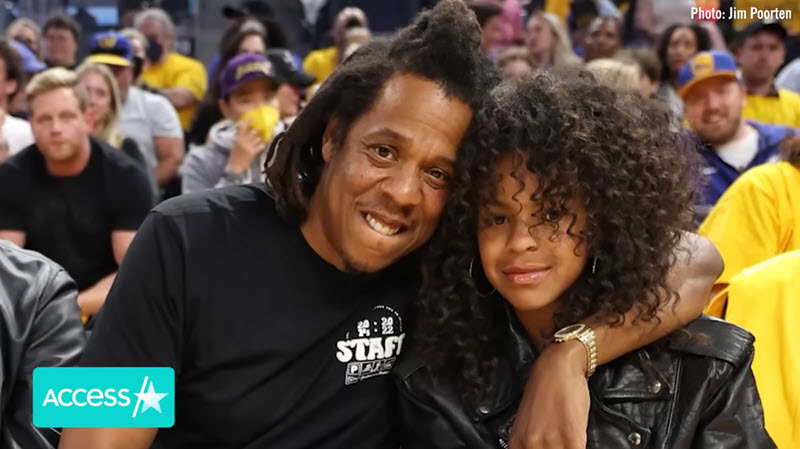 This precious moment had fans in hysterics as they joked how the youngster proudly kept her superstar parents pretty "humble."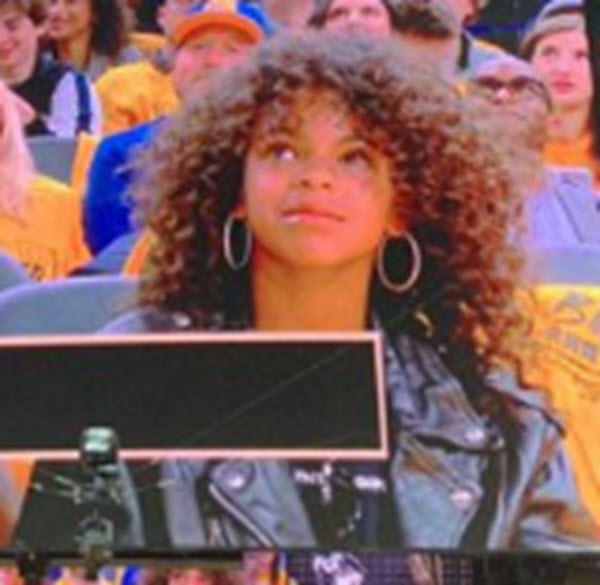 Journalist Philip Lewis shared a clip of the heartwarming exchange, writing: "To us: Jay Z, the all-time rap legend; To Blue Ivy: embarrassing dad."
One user joked under the video: "If it's one thing Blue is gonna do, it's humble [her] parents." Another user then quipped under the same tweet, writing: "She has keep her clients in check. Legendary honestly."

A third user wrote: "Baby said 'dad my hair'. I know that right niece lol"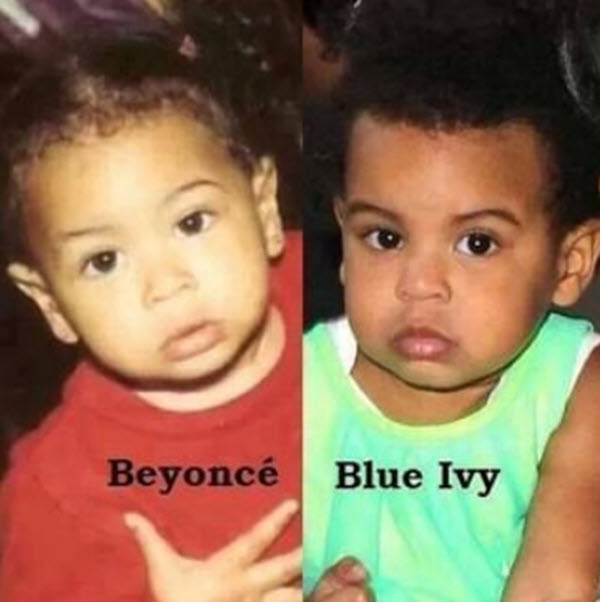 Blue Ivy is Beyoncé and Jay-Z's eldest daughter and was born four years after they married in 2008.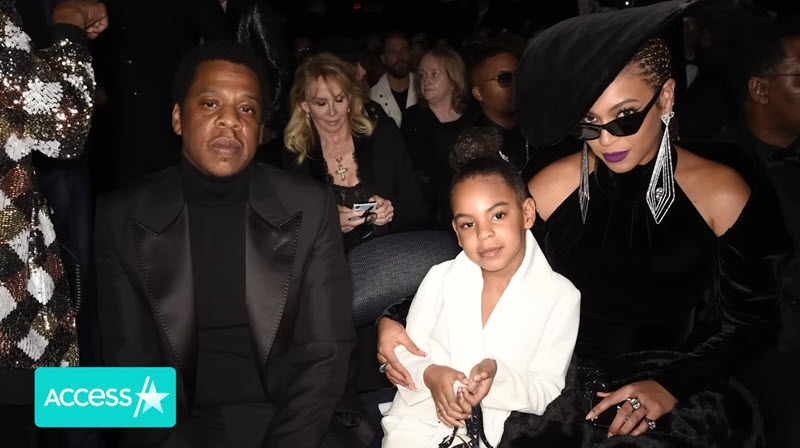 The preteen is seen occasionally with her dad at sporting events. In February, she and Jay-Z were in attendance at the Super Bowl together and were also pictured at another NFL game the month prior.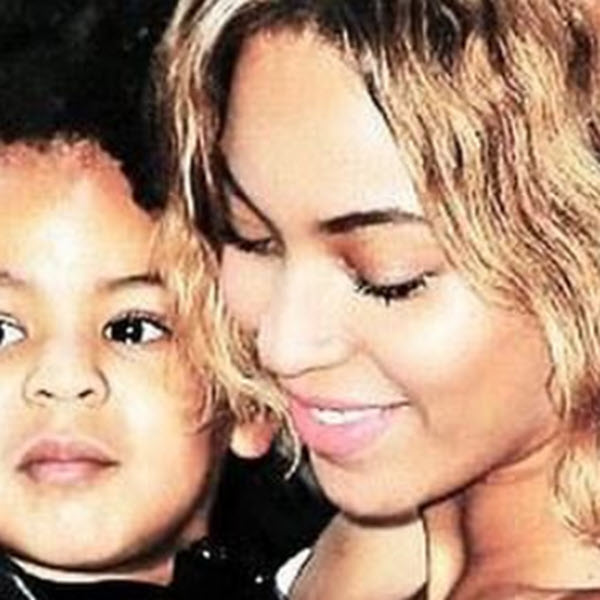 Beyoncé was not with the pair and was most likely with her and Jay-Z's twins Sir and Rumi, who celebrated turning five years old on Sunday, June 12.
You can watch the charming video featuring Jay-Z and Blue Ivy below.
To us: Jay Z, the all time rap legend
To Blue Ivy: embarrassing dad pic.twitter.com/yOsIpBUVyz

— philip lewis (@Phil_Lewis_) June 14, 2022
Sources:
"Blue Ivy looks just like mom Beyoncé in latest public appearance"  Vt. Asiya Ali. June 14, 2022.