Prince Harry is said to have offered an olive branch to the royal family and his father, the new King, in what may be a chance to mend his strained relationship with the firm. It's certainly no secret that over the years, there has been a tremendous amount of tension between Prince Harry and Meghan Markle and the royal family after the pair decided to leave their roles as senior members of the royal family while criticizing the family in a bombshell interview with Oprah Winfrey.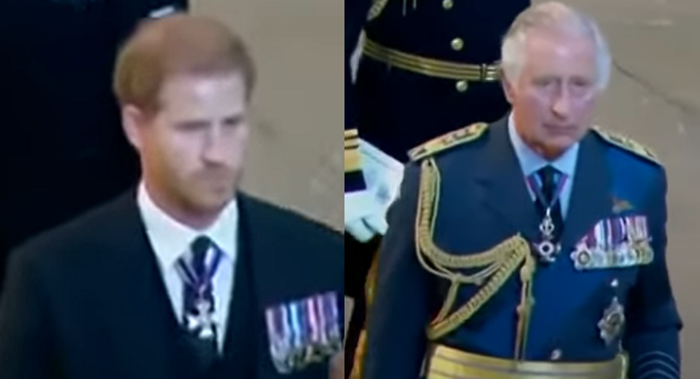 It's also said that Prince William and his brother Prince Harry are not on talking terms since the Duke and Duchess of Sussex gave that tell-all interview. However, the Queen's death appears to be an opportunity to heal old wounds. Both sides have reached out with love to see if their relationship can be reconciled, reports The Sun.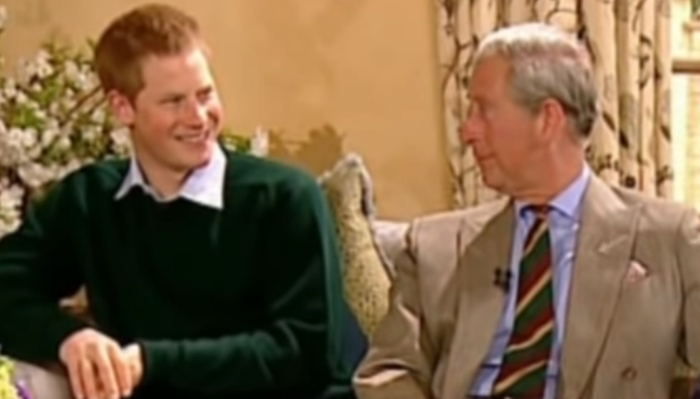 Prince Harry is said to have taken a huge step when he paid a moving tribute to his late grandmother, Her Majesty, and to his father.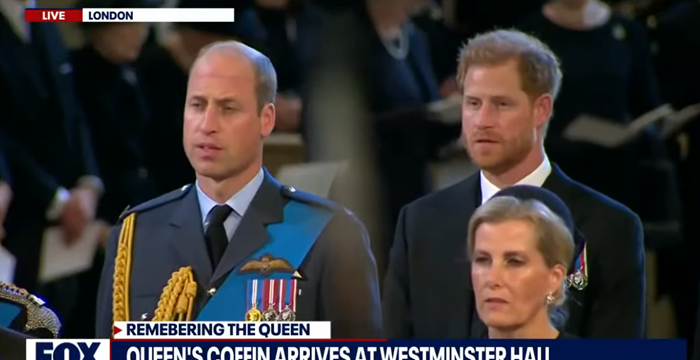 The prince took a leaf out of the Queen's book to mourn her death.
"Let us echo the words she spoke after the passing of her husband, Prince Philip, words which can bring comfort to all of us now: 'Life, of course, consists of final partings as well as first meetings,'" he said in a statement released on the couple's website.
He also spoke directly to the Queen, recalling a few of his fondest memories with her including when she met his wife and kids.
Granny, while this final parting brings us great sadness, I am forever grateful for all of our first meetings — from my earliest childhood memories with you, to meeting you for the first time as my Commander-in-Chief, to the first moment you met my darling wife and hugged your beloved great-grandchildren," he added.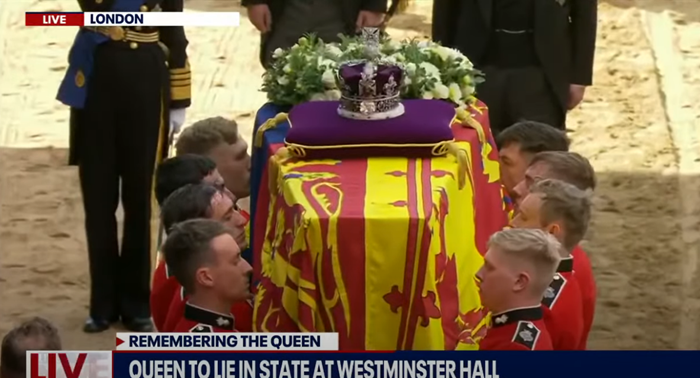 Prince Harry paid tribute to his grandmother's stature worldwide and tipped his hat to his father, the new King as well.
"I cherish these times shared with you, and the many other special moments in between. You are already sorely missed, not just by us, but by the world over. And as it comes to first meetings, we now honor my father in his new role as King Charles III. Thank you for your commitment to service. Thank you for your sound advice. Thank you for your infectious smile," he wrote. Prince Harry signed off tipping his hat to his grandparents' love. "We, too, smile knowing that you and grandpa are reunited now, and both together in peace," he wrote.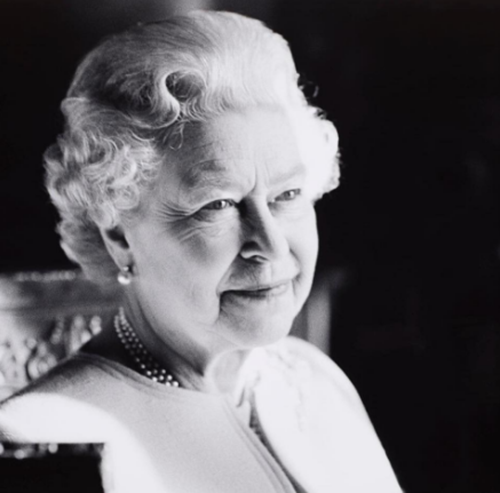 Prince Harry and Meghan Markle decided to resign from their roles permanently as working royals on February 19, 2021, before moving their family to California.
"The Duke and Duchess of Sussex have confirmed to Her Majesty The Queen that they will not be returning as working members of The Royal Family," read a statement from Buckingham Palace at that time. "Following conversations with The Duke, The Queen has written confirming that in stepping away from the work of The Royal Family it is not possible to continue with the responsibilities and duties that come with a life of public service. The honorary military appointments and Royal patronages held by The Duke and Duchess will therefore be returned to Her Majesty, before being redistributed among working members of The Royal Family. While all are saddened by their decision, The Duke and Duchess remain much-loved members of the family."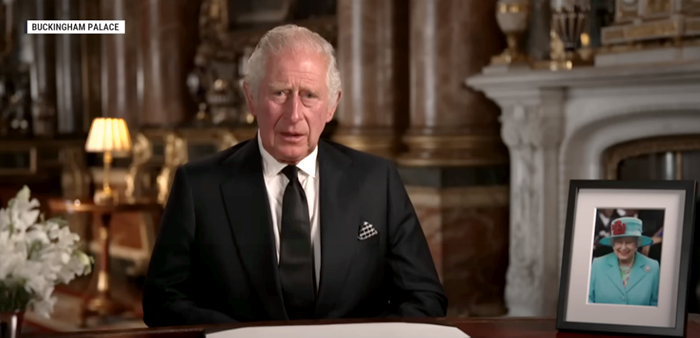 Prince Hary is also planning to release an explosive tell-all memoir that could potentially rock the foundation of the royal family, given what he and Meghan have already said in interviews. King Charles has since extended a warm welcome to the estranged couple during his first national address, which many believe is a sign of fence-mending between the royal family and the young couple. The King said:
 "I want also to express my love for Harry and Meghan as they continue to build their lives overseas." The comment was seen by many as an "olive branch" to the couple. "When King Charles mentioned Harry and Megan, in his speech, it really was monumental. It was a big olive branch," said the editor-in-chief of People magazine.
You can also watch a report on this story in the video below.
Thanks for reading. Please be so kind as to pass this story along to your friends and family?
Sources:
"Prince Harry Offers Olive Branch To Dad King Charles With Touching Message Honoring 'Granny'" Apost.