We can assure you this will not be the most relatable story you've read today; at least, we hope not!
An older British man sent out a desperate plea to his community, asking folks, for the sake of art and common decency, to stop trying to have sexual relations with his shrub.
A Pensioner's Plea for Help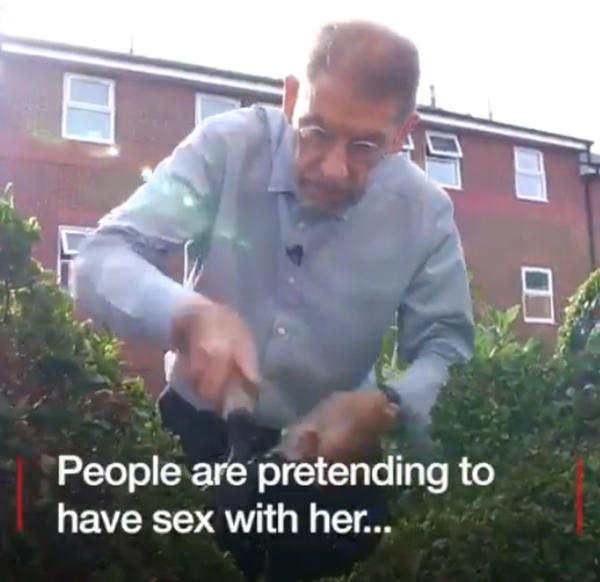 Keith Tyssen has maintained his prized shrub, "Gloria," since 2010. And one look at "her," and you'll understand why he's having issues preventing "drunken louts" from coming onto his property and taking liberties with his plant lady.
Late Night Guests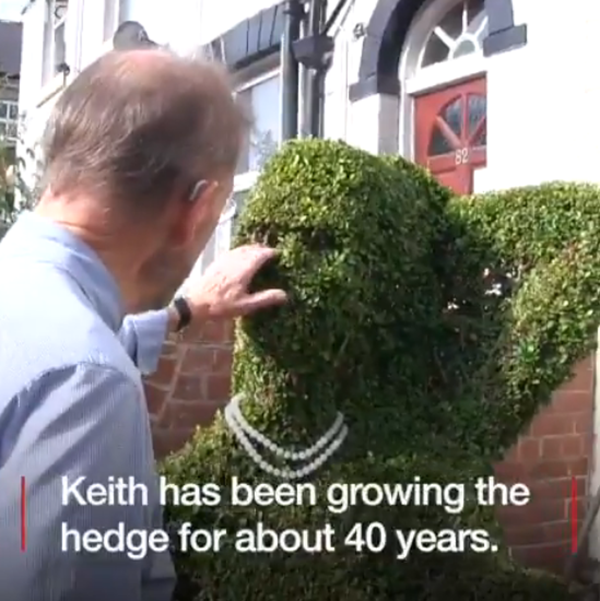 The not-s0-infrequent encounters with random strangers have become a massive problem for several reasons.
On the one hand, the notice made by the naughty drunks fornicating with his hedge wakes Keith up in the middle of the night, but even worse, their "activities mess up Gloria's figure.
 "Someone will squeeze the breasts," explains Tyssen, "so that will damage it."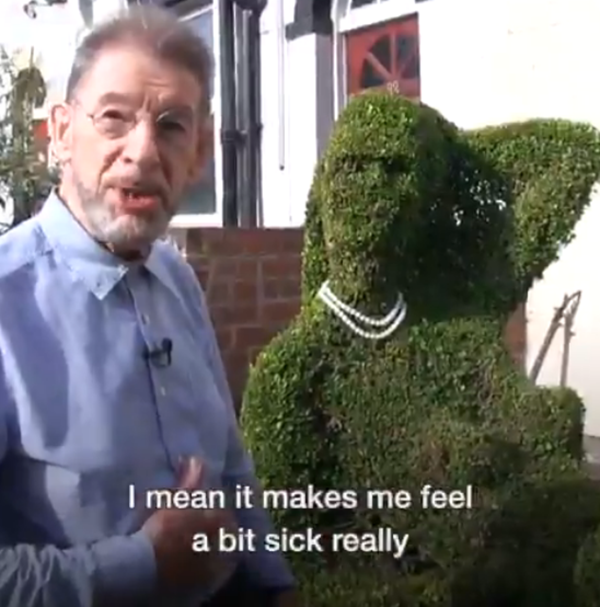 And that's far from the most absurd part of this story. So let's hear a bit more about Gloria's story from her caretaker.
Keith Tyssen has maintained his "privet lady" at his Sheffield home since 2000 but is often woken up in the night by distracted passers-by.
"They're climbing on top of her and pulling her legs apart – you know, it's disgusting," he said.
The Irresistible Shrub?
As you can see, Gloria is a striking figure, leaning back, relaxed while looking longingly down the road.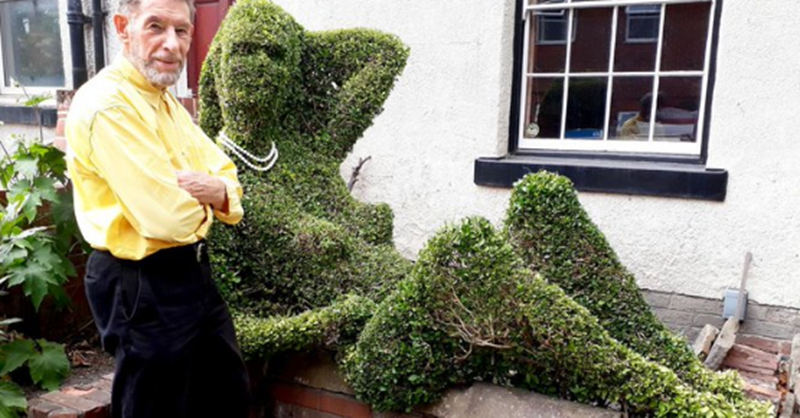 And while most people would never condone the thing strangers do to this sultry shrub. You can at least understand how some might get a few "ideas."

Twitter Had a Field Day Reacting to This Story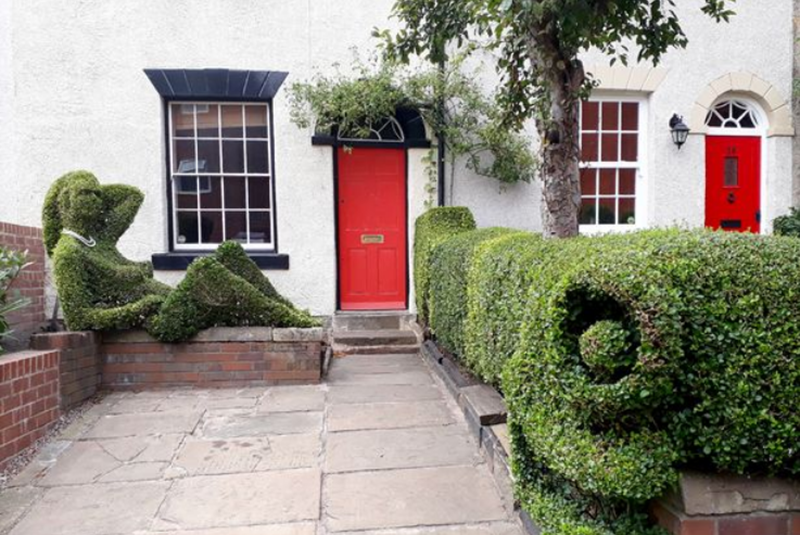 As you can imagine, the floodgates of jokes and funny comments opened wide on this story.

We're not sure how sensual shrubs qualify as "nice things,' but who are we to judge?

This one is one of our favorites. It's a reference to this quote from an interview with Keith.
 "She'd been manipulated in the night by some drunken lout and I thought she looked rather despairing, so I took this plastic white string of beads and I put it around her neck to boost her morale."
One User Had an Interesting Suggestion…

Keith seems to be a very kind gentleman, so we're not sure he would try this suggestion, although, after enough sleepless nights, you never know!
It would undoubtedly stop some of the more aggressive violators and might end these shenanigans altogether after word of "injuries" gets around.

Come on, guys, you're messing with Keith's sleep schedule! How do you expect the man to get a solid eight hours with you messing around with his hedge lady in the night?

Another of the more clever explanations from Keith about Gloria's troubled life.

We have to agree.
Folks Are Coming to Gloria's Defense
While she might not be your traditional figurehead for a woman's rights movement, Gloria's plight has resonated with many women.

However, many folks can't help themselves; the situation's hilarious!
idk but that bush pic.twitter.com/x7gwcPzr26

— Anne (@anneh222) July 27, 2018
You can also watch a video about this story below.
This man from #Sheffield wants people to stop pretending to have sex with his hedge @BBCSheffield More: https://t.co/DOsCq0XpaO pic.twitter.com/mdj2jv29OI

— Oli Constable (@OliConstable) July 26, 2018
Do you enjoy fantastic Topiary? If so, check out the video below with other less "provocative" shrub art.
Thanks for reading. Please be so kind as to pass this story along to your friends and family?
Sources:
"84-Year-Old Man Has A Message For Vandals Who Keep Fornicating With His Woman-Shaped Shrub" Little Things.