In 2018, a New York college student was arrested and charged with a felony after she choked a nightclub bouncer unconscious after she thought the man had grabbed her buttocks.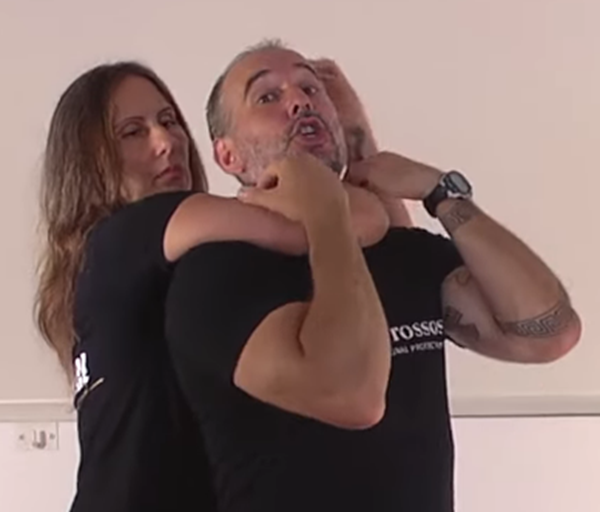 Kierah Lagrave, age 22, was arrested and charged with second-degree strangulation — a felony.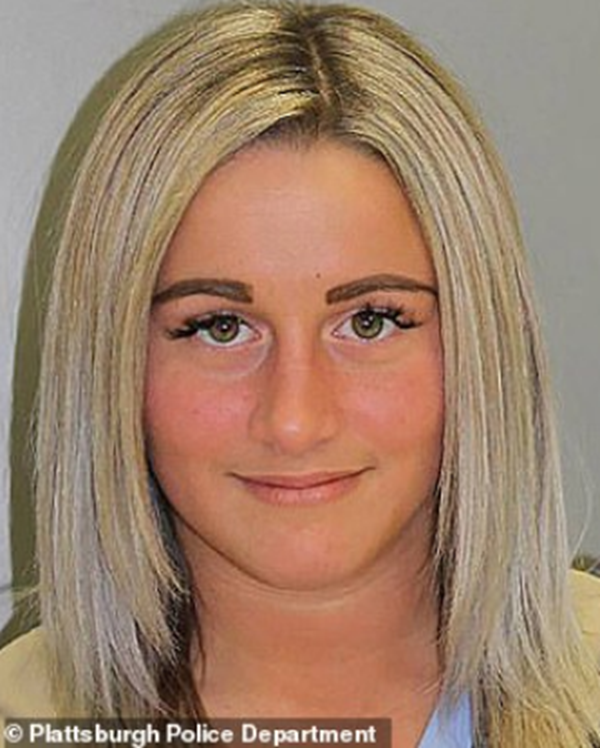 The college cheerleader could have faced up to seven years in prison if convicted.
Lagrave, who reportedly weighed 125lbs, was captured on the club's surveillance cameras walking up behind the bouncer, who weighed around 175lbs, martial arts move known as a "rear-naked choke" before choking the man unconscious at the Five1Eight nightclub in Plattsburgh, New York. The incident took place around 10:20 pm on October 20.
Lagrave and a female friend were standing by the bar in the video.
A bouncer walks behind Lagrave's right side just as her female friend leans toward her left side and appears to touch her butt playfully.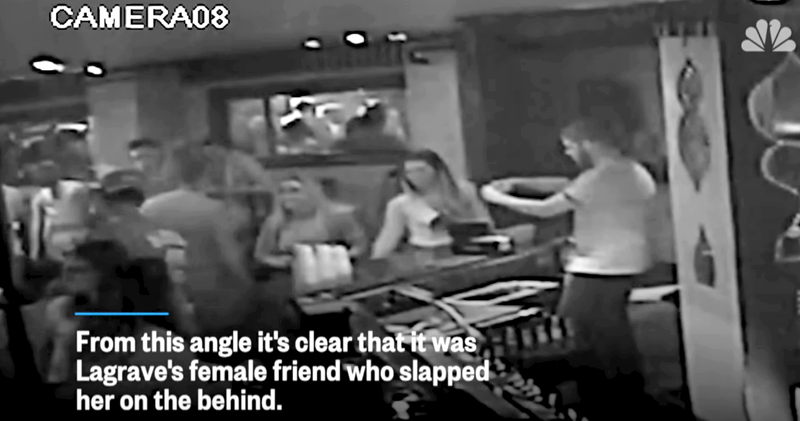 However, Lagrave mistakenly thinks that the bouncer touched her as she whirls around and stalks after him before wrapping her arms around his neck and sending him to dreamland.
Lagrave later told DailyMail.com that the night began like any other when she was out with her friends.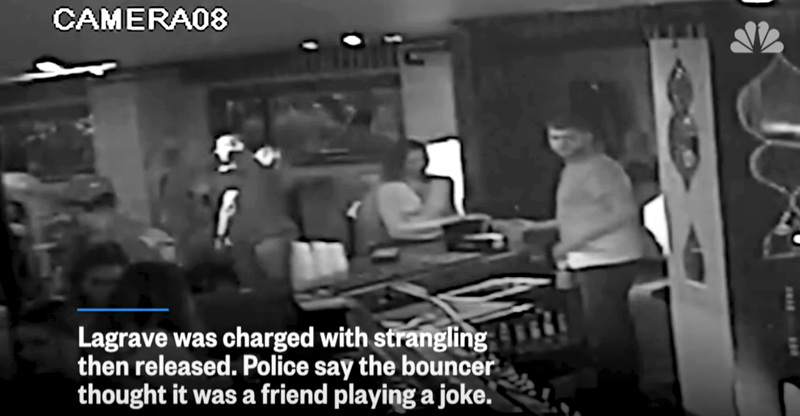 'We were in the club, minding our own business and having fun,' she said. 'And then I feel a full-on grab on my right side butt cheek.'

'My friends weren't on my right side, so I was concerned. I didn't know if he was going to slip something in my drink. I wasn't going to take any chance.'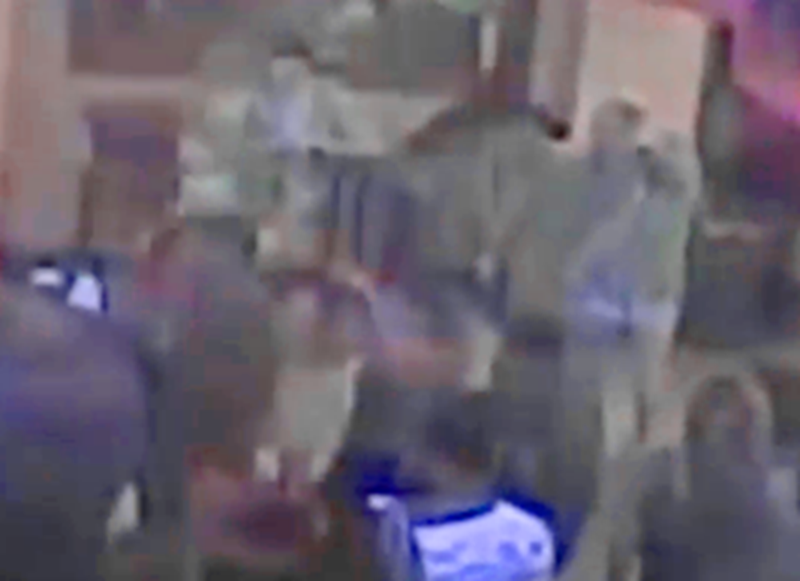 'My goal was not to hurt him,' she added. 'But to ensure my own safety.'

'I go out in this town frequently and I have never had an issue before. I wasn't looking for trouble.'
Lagrave said she received a call from local police two days later and voluntarily turned herself into the station.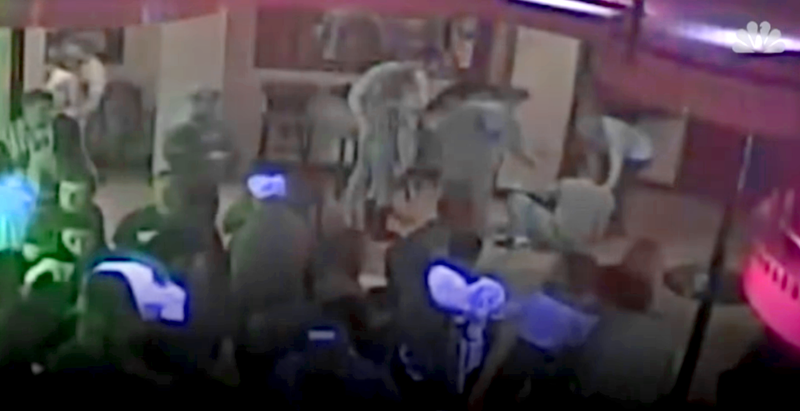 'When I was giving my statement, the officer would keep saying things like "He didn't do it", "you're wrong", "sooner or later you will have to pay for this,"' she said.
The police decided to arrest Lagrave, saying the surveillance footage "clearly shows that Lagrave's friend slapped her on the buttocks," City Police Chief Levi Ritter told the Press-Republican.
However, Lagrave disagreed, saying that in the footage, it was "clear that the bouncer was on my right side where I was grabbed."
"If my friend hit me, she would have hit my left side. Not grabbed my right," she added.

"She is positive that she didn't do it. She would have told me she did it and stopped everything from taking place."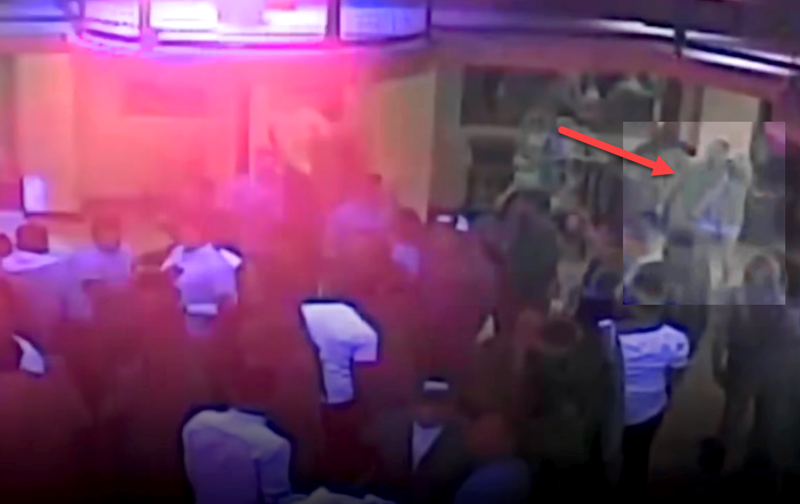 Lagrave was arraigned in Plattsburgh City Court and released on her own recognizance.
Before the trial, she accepted a plea deal to serve a year probation in exchange for the felony charge of strangulation being dropped to criminal obstruction of breathing.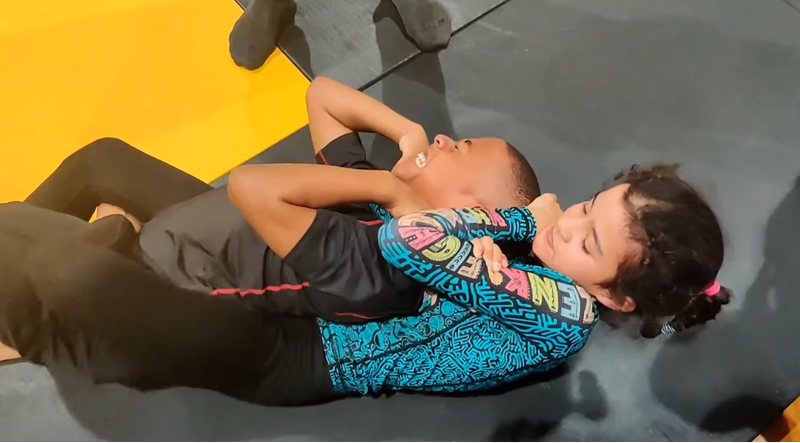 As for the move she used on the bouncer, the rear naked choke is widely practiced among martial artists such as judo and ju-jitsu practitioners and is highly effective at immobilizing larger opponents as a smaller person can use their body weight and hips to tighten the choke instead of their arm strength.
You can watch a video about this insane story below.
Thanks for reading. Please be so kind as to pass this story along to your friends and family?
Sources:
EXCLUSIVE VIDEO: 125lb student, 22, is charged with felony strangulation for choking bouncer until he fell unconscious after she 'thought he grabbed her butt'" Daily Mail.