Raising children is a huge challenge, even for members of the Royal Family. And it should be no surprise to see children "pushing their boundaries" from time to time. However, during these moments that it's up to their caretakers to lead them back to the right path. Recently, the world got to witness Kate Middleton with her hands full as she tried to control a very spunky Prince Louis, who chose one of the worst times to act out during the Queens Platinum Jubilee celebration.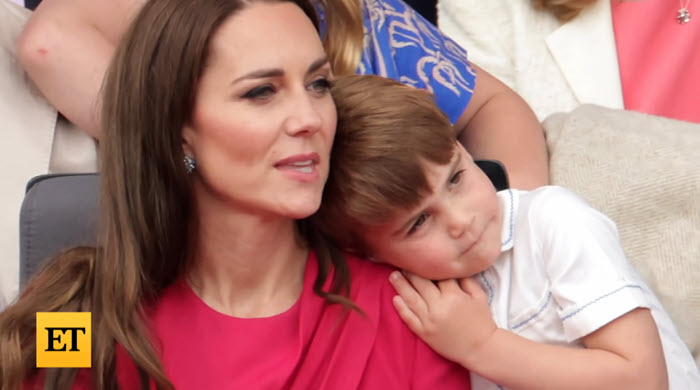 Prince William and Kate Middleton have three adorable children: Prince George, age 8, Princess Charlotte, age 7, and Prince Louis, age 4. While all of their children are in line for the throne, there are times when they all behave a little less than regal.
And according to a royal insider, Kate is "very hot on manners," especially thank you letters, table manners, and numerous other little courtesies. A source also told US Weekly how the Duke and Duchess of Cambridge have a "strict but fair" approach to parenting. And while Goerge is likely to be the King of England in the future, they do their best not to indulge or spoil him.
A source added:
"The royals are renowned for being 'stiff upper lip,' but William and Kate have a more modern approach to parenting and are moving away from that mentality. Open communication is key for them. … (But they) set boundaries and have rules in place."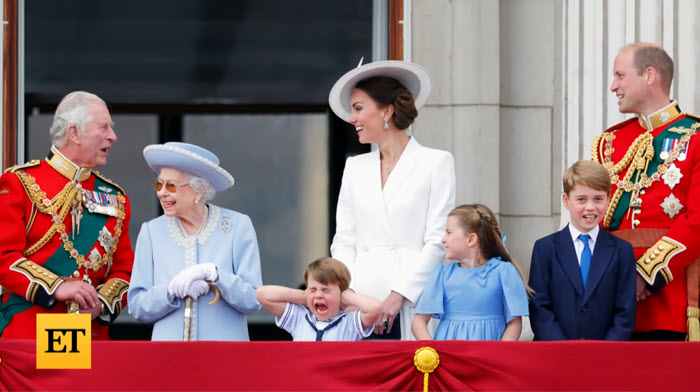 In November 2020, Kate talked about some of her greatest moments and most significant challenges as a mom of three. Cosmopolitan reports that Kate conducted a survey titled "5 Big Questions" aimed at helping parents better understand how a child's early years can have a significant impact on the rest of their lives. One of the questions in the survey was:
"How do you manage toddler tantrums in your household especially with multiple children?" Kate replied, "Yes, that's a hard one. I'd also like to ask the experts myself!"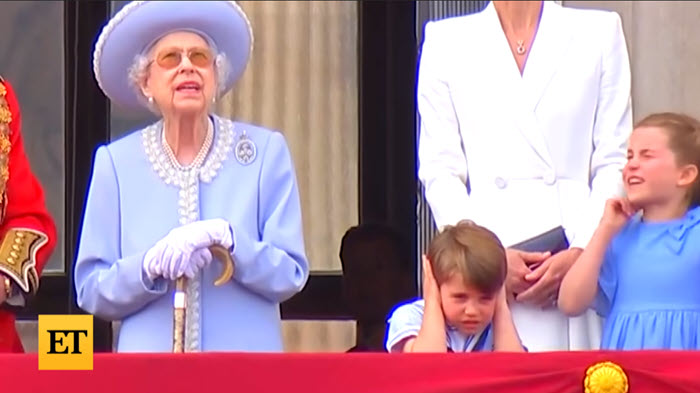 Still, it's apparent no matter how many tools a parent may have at their disposal, children are bound to act out at some point, as Prince Louis's adorable antics recently proved.
During the very long celebration of The Queens 70 year reign, Prince Louis behaved as most bored 4-year-olds would. While seated next to his mom, the toddler's face ran a broad range of emotions, from extremely bored and uninterested to defiant as he squared off face-to-face with his mom.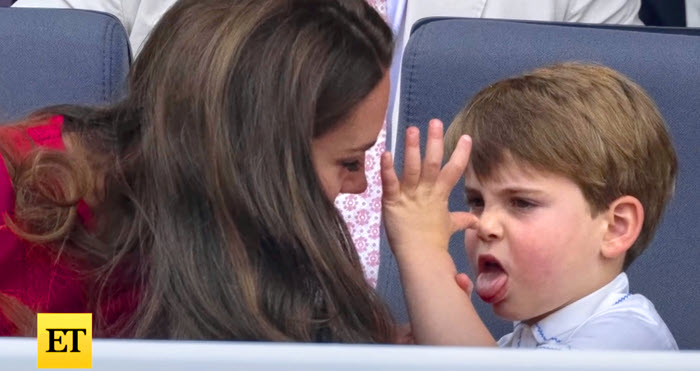 Even a moment while Kate admonished him, Prince Louis put his little hand over her mouth!
One has to wonder if the same thought that would run through a lot of husband's minds ran through his when he saw that moment for the first time, something like, "If I ever pulled that one her, I'd lose my hand!"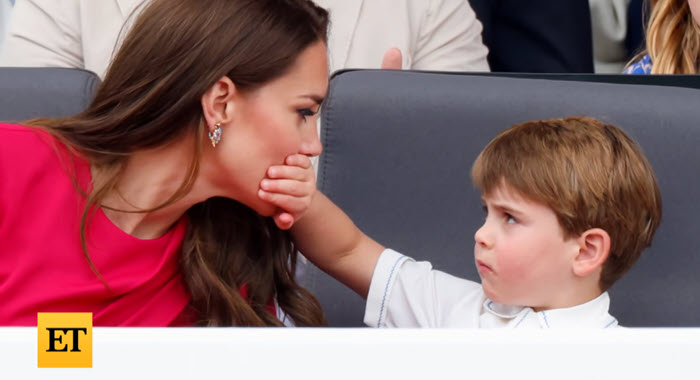 You can watch a video highlighting some of Kate and Prince Louis's adorable back-and-forth below.
Thanks for reading. Please be so kind as to pass this story along to your friends and family?
Sources:
"Kate Middleton Has Strict 'Rules In Place,' But Even Royals Have Difficulties Handing A Toddler" Apost.