The power of a husband's love for his wife is a remarkable thing to behold. It's not about all the macho stuff, like protecting her against a grizzly bear or having a word with a thug who disrespected her. It's also about the thousands of little things he does to let her know she means the world to him. In the end, those things will always stand the test of time. The things she'll never forget and cherish.
Mona Monahan of Waterford, Ireland, always felt her best when she was well-dressed and had her makeup done.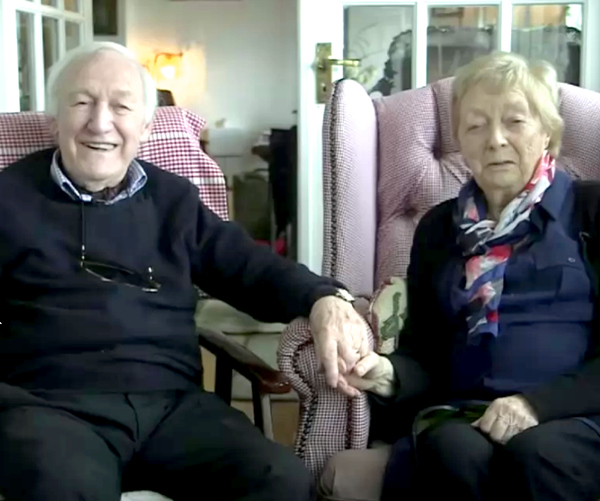 But, in 2018, Mona was losing her eyesight, and it would soon be gone.
However, her loving husband, Des Monahan, wished to ensure his wife always felt her best whether she could see her appearance.
So he decided to learn how to apply her makeup o he could take on the daily ritual that made his wife feel like herself during their impressive 50 years of marriage.
"Mona's eyesight is deteriorating and she won't be able to do her make-up in the future so I thought the quicker I learned the better," Des told Daily Mail.
He didn't just sit down and watch a few YouTube video tutorials. Des signed himself up for some classes at their local Debenhams store.
The older couple met with renowned makeup artist Rosie O'Driscoll who taught Des how to apply his wife's makeup.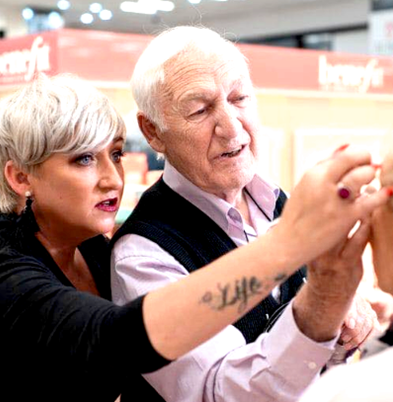 "After asking Rosie to do her make-up when we visited the Benefit counter I just picked up the brushes and started asking how to do it. Rosie has been a great friend to us and we go in daily to see her so I can get more tips," Des said.
The couple and Rosie even became friends outside of Des' lessons.
Rosie drops by the Monahans' home for tea.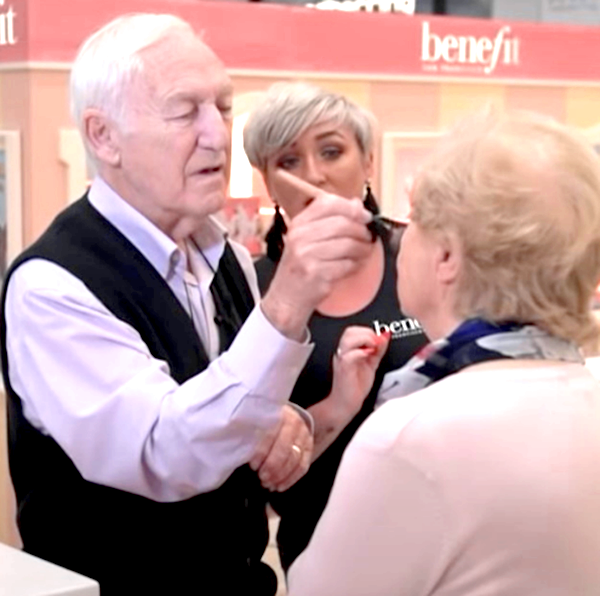 "They are such a lovely couple and Des loved learning how to help Mona from the very beginning. It was obvious Mona was losing her sight and he wanted to help her in any way he could," O'Driscoll said.

"I know from being in the make-up industry that applying make-up each morning helps people with their confidence as well as it being something they enjoy," She told Daily Mail. "We have such a laugh when they come onto the counter at Benefit but we are friends outside of Debenhams too."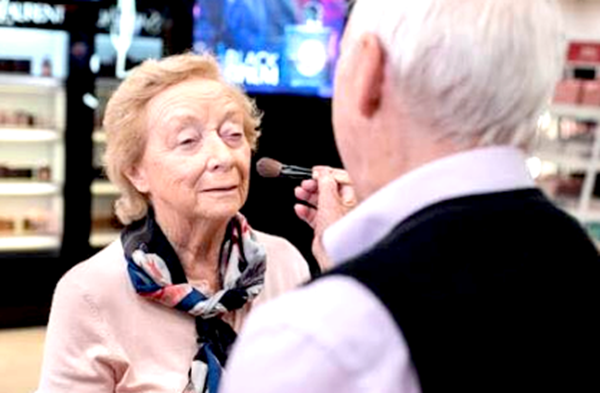 Des was soon able to confidently apply a full face of makeup using bronzer, lipstick, and eyeliner.
Des now knows what brush he needs to use and exactly how and where to apply everything.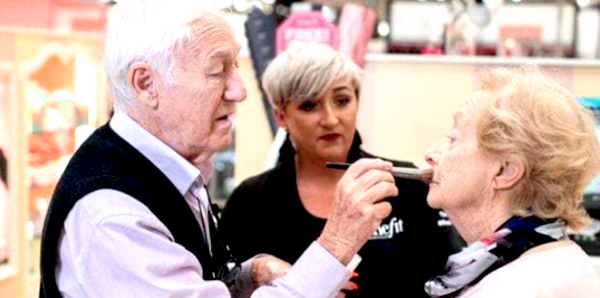 "Des uses eyeliners and lipsticks I wouldn't be able to use myself," said Mona. "I struggle to see the colors of different shades now but thanks to Des I now know my make-up will always look great."
Des says he feels so confident doing his wife's makeup that he could probably start teaching others at this point.
"He's learning a lot of new things. He's a little heavy-handed sometimes, but you can't tell him that. He thinks he knows it all," O' Driscoll admitted to Inside Edition.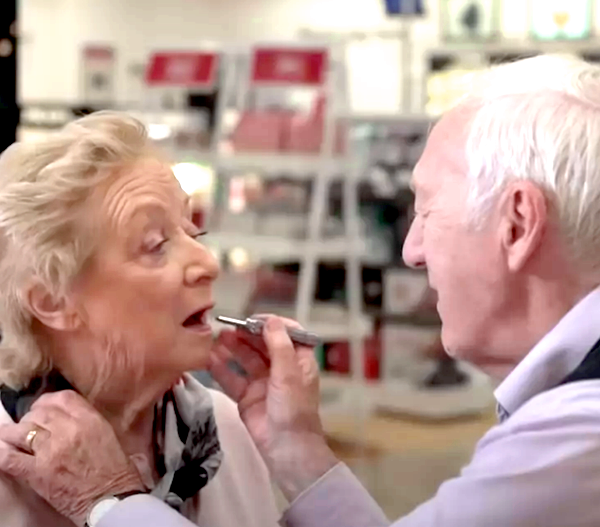 He's even trying a variety of new looks instead of just sticking to the same routine.
He's even developed unique techniques and has his favorite products he likes to use.
"He has a fascination with the brows," O'Driscoll said. "He's moved on to pencils. He prefers the look of the pencil on Mona."

"Des and Mona's story shows that no matter your age or gender there are always new skills that can be learned."
Watch a video about his heartwarming story below.
Thanks for reading. Please be so kind as to pass this story along to your friends and family?
Sources:
"84-year-old wins hearts learning to do wife's makeup before she goes completely blind" Sbly Spotlight.