If you've ever seen a horse in the wild, you realize that they are very beautiful and majestic creatures. There is nothing quite like seeing a herd of wild horses run across the land in front of you.
Then again, like any type of animal, horses can be intrusive if you are trying to share the same land. Many people who visit Assateague Island understand this all too well.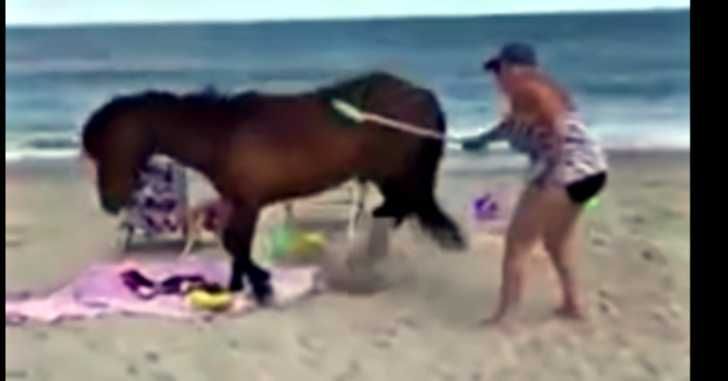 One of the main reasons why people visit Assateague Island is to see wild horses. The 40-mile-long island is on the coast of Maryland and Virginia and those horses roam about freely.
Every year, they drive the horses from Assateague to Chincoteague Island, where they are auctioned.
As you can imagine, there are rules that help to keep everyone safe, both humans and horses. One woman decided she had enough of the rules and approached one of the horses.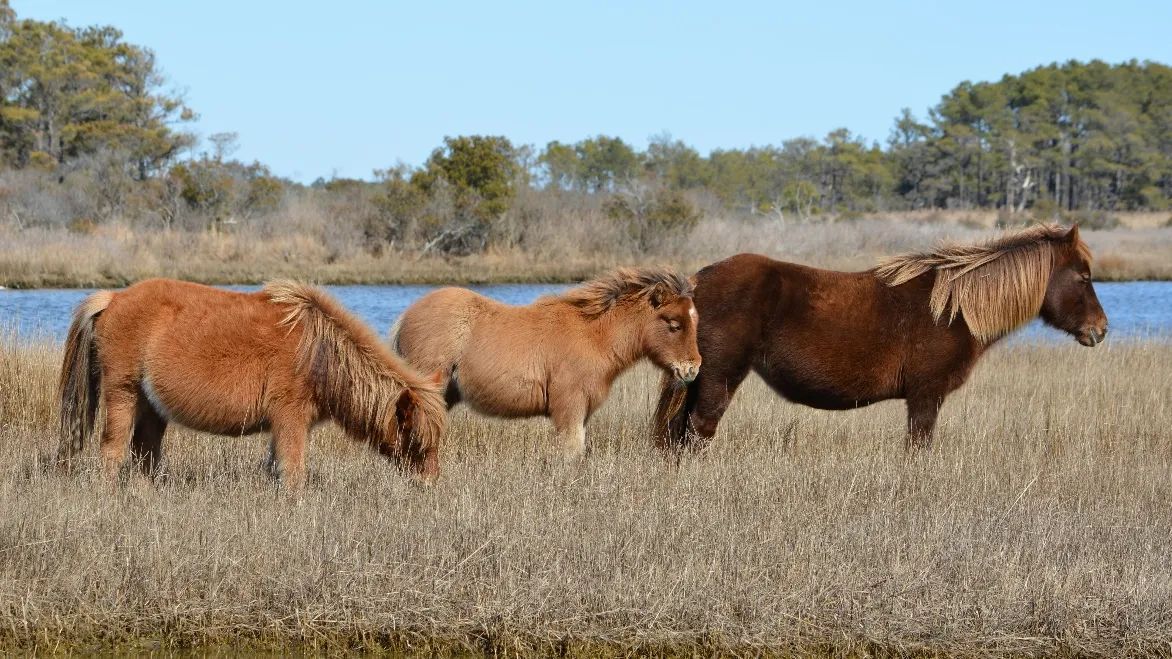 She wanted the horse to move off of some blankets they had spread out on the beach. In order to do so, she smacked the horse on the rear with a plastic shovel.
It only took a second for the horse to react. He bucked back and kicked the woman in the chest. She quickly fell the ground and although it seemed that she was okay, I'm sure that it was a case of karma that hurt her pride if nothing else.
You can see it for yourself in the video that was captured by a bystander:
Source: Facebook